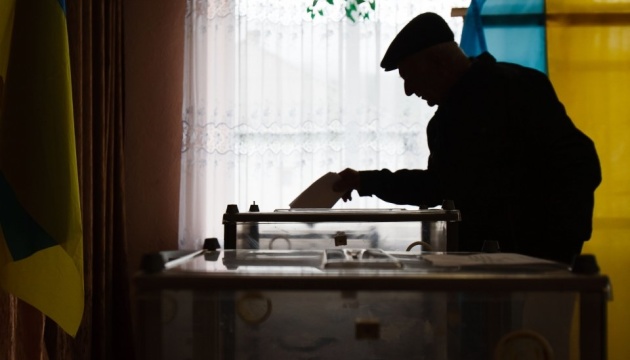 6% of Ukrainians ready to sell their votes in elections
Almost two-thirds of Ukrainians have been faced with at least one case of violation in elections since 2014, with most of them related to election campaigning.
Senior Researcher at GfK Ukraine Tetiana Kostiuchenko stated this at Ukrinform on Thursday while presenting the results of a public opinion poll, an Ukrinform correspondent reports.
"Sixty-eight percent of Ukrainians have been faced with at least one case of violation in the elections since 2014. The most common types of violations are related to election campaigning (65% of respondents) and bribing voters (13% of respondents)," Kostiuchenko said.
She said that since the bribery of voters was one of the key issues in the electoral process in Ukraine, the poll, in particular, focused on the reasons why Ukrainian voters were ready to sell their votes.
According to Kostiuchenko, a total of 79% of Ukrainians denied the readiness of their family members to sell their votes, while 6% of respondents admitted that they are personally prepared to do so. At the same time, according to researchers, in practice, the percentage of the latter could be significantly higher, firstly, because of the sensitivity of the question, and secondly, because of the fact that under indirect bribery, the fact of sale of vote may be veiled.
According to the survey, the reasons for selling votes are poverty of the population, attempts to get some benefits from a candidate or party due to disappointment in the results of any election, lack of understanding of what is considered the bribery of voters, lack of public condemnation of those who sell and buy votes, as well as low awareness of cases of criminal prosecution for violating electoral law and a low level of readiness to report violations, especially in cases of indirect bribery of voters.
The survey also showed that only 14% of Ukrainians were aware of the criminal accountability of voters who sell their votes, and only 18% of respondents heard of cases of prosecution of those who violated the electoral law.
The poll on violations of election law was conducted at the request of the Council of Europe in order to study the causes and motivations that are pushing Ukrainian citizens to take actions contrary to the electoral law. The survey was held in June-July 2017 in all regions of Ukraine (except the Autonomous Republic of Crimea and certain districts of Donetsk and Luhansk regions, which are not under the control of the Ukrainian authorities).
op