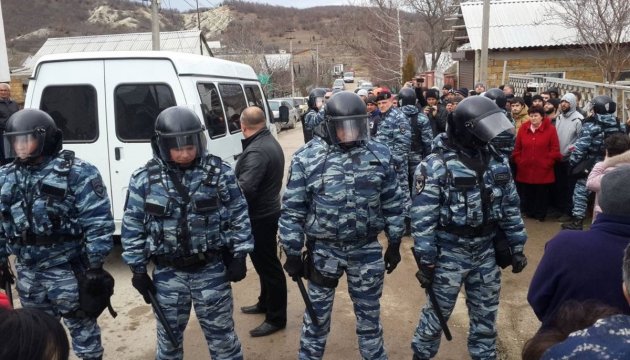 Foreign Ministry expresses strong protest against illegal detentions in Crimea's Bakhchisaray
The Foreign Ministry of Ukraine has expressed a strong protest against another wave of groundless searches and illegal detentions of Ukrainian citizens by the Russian occupying authority in city of Bakhchisaray in Crimea.
The Foreign Ministry posted a corresponding statement on its official website.
"Offensive actions by the occupants against those who oppose the occupation regime, the Crimean Tatar activists and Ukrainians, once again demonstrates the continuation of Russia's repressive policy aimed at eradicating any dissent and intimidating the population of the Crimean peninsula. In addition, targeted searches in Muslim houses proves the persecution on religious grounds," reads the document.
The Foreign Ministry recalled that earlier following the searches in Bakhchisaray on Wednesday, October 11, six people were illegally detained and at least nine activists were detained only for coming to support their compatriots and were near the places of searches.
iy