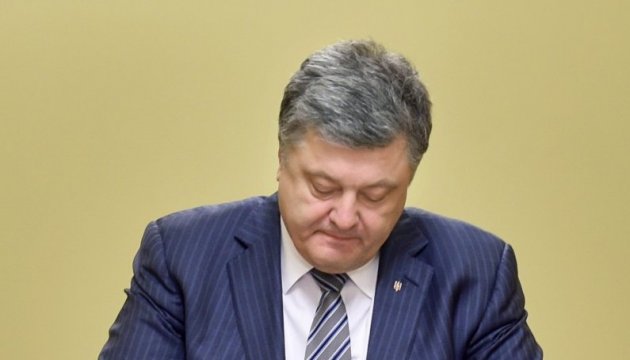 President signs decree on international postal regulations
President of Ukraine Petro Poroshenko has signed a decree to approve international regulations on postal services.
The relevant decree has been published on the president's official website.
"To approve the Universal Postal Convention, the General Regulations of the Universal Postal Union, the Final Protocol of the Universal Postal Convention, the Postal Payment Services Agreement signed on behalf of Ukraine on October 11, 2012 in Doha," reads the document.
The decree was signed on October 10, 2017.