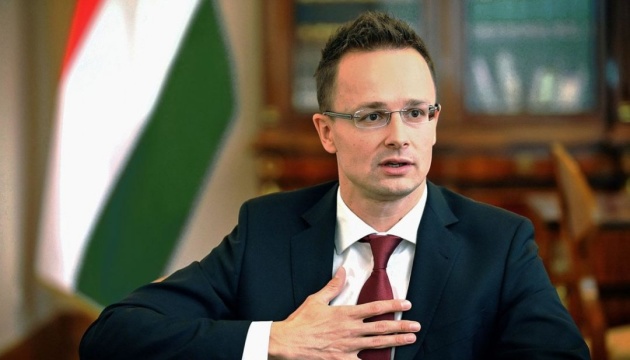 Hungarian FM wants review of EU-Ukraine association agreement due to education law
Hungarian Foreign Minister Peter Szijjarto has said at a meeting with Zakarpattia Regional Governor Hennadiy Moskal that the Association Agreement between Ukraine and the EU should be reviewed because of the law on education.
Moskal reported this on his official website, noting that "the conversation was held in an informal setting."
"The main topic for discussion was the recent adoption by the Verkhovna Rada of Ukraine of the law on education, which caused an ambiguous reaction of the neighbors of Ukraine, members of the European Union," Moskal said.
According to him, a number of provisions of the adopted law do not correspond to international agreements and interstate agreements ratified by Ukraine. "Therefore, Zakarpattia Regional Council appealed to the president of Ukraine with the request to send the law on education for an expert opinion to European institutions. The fact that the law was actually sent to the Venice Commission shows that our appeal was true," Moskal said.
He believes that the level of knowledge of the state language by representatives of national minorities should be improved by increasing the number of hours of the Ukrainian language and improving the teaching methodology. This issue lies in the competence of the Ukrainian Education and Science Ministry.
Szijjarto, in turn, said that the support of the Hungarian community in Zakarpattia (as well as in the regions of other neighboring countries where the Hungarians live) was very important for Hungary and that Hungary would continue to assist the Zakarpattia minority as part of all existing cooperation projects.
At the same time, Szijjarto emphasized the need to review the Association Agreement between Ukraine and the EU and that Hungary, for its part, would initiate this review.
op