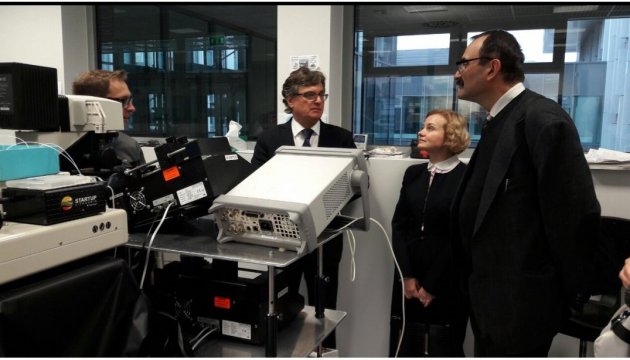 Ukraine, Lithuania launch 11 joint research projects
Ukraine and Lithuania have agreed to carry out 11 joint research projects in 2018-2019.
The relevant protocol of cooperation was signed during the seventh meeting of the Lithuanian–Ukrainian Commission for Cooperation in Science and Technology, which was held in Vilnius, the Ukrainian Education and Science Ministry's press service reports.
"Out of the selected projects, 10 refer to natural and technical sciences and three - to human sciences. These projects cover the whole field of modern research: from electronic transport in organic semiconductors and biological control of forest diseases to the creation of an educational platform for former ATO soldiers, and the study of ornamentation of ethnographic textiles of Ukraine and Lithuania," Deputy Education and Science Minister and the head of the Ukrainian delegation, Maksym Strykha, said.
He also added that five institutions of the National Academy of Sciences of Ukraine and seven universities located in Kyiv, Lviv, Kharkiv, Odesa, and Severodonetsk will carry out the projects from the Ukrainian side.
In addition to 11 major projects, two reserve projects were also approved.
At present a roadmap for Ukraine's integration into the European Research Area is being developed, its draft should be submitted in early November.
iy