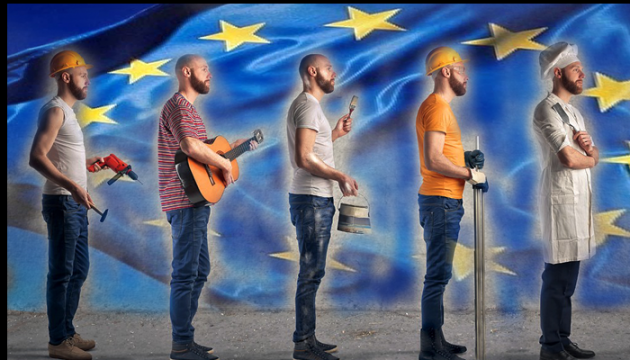 Poll: Most Ukrainians want to work in Germany and Poland
Most Ukrainian labor migrants want to work in Germany and Poland. The United States and Canada are also popular.
This is evidenced by results of the poll conducted by the Rating Sociological Group, poland2day reports.
"Most respondents (37%) said they would like to work in Germany. In addition, 26% of respondents want to work in Poland, 22% – in the United States, 21% – in Canada, 16% – in the Czech Republic, 15% – in Italy, 14% – in the UK, 12% – in France, 12% – in Sweden, 11% – in Israel, 9% – in Spain, 7% – in the Netherlands, 6% – in Russia. Less than 5% of respondents expressed desire to work in other countries," read the results.
Moreover, inhabitants of western Ukraine view Germany, the USA, the Czech Republic and the United Kingdom as potential countries for work, while inhabitants of eastern Ukraine prefer Russia.
As the poll shows, 61% of respondents do not want to go abroad for permanent residence. At the same time, 35% said they had such a desire, another 4% were undecided.
ol