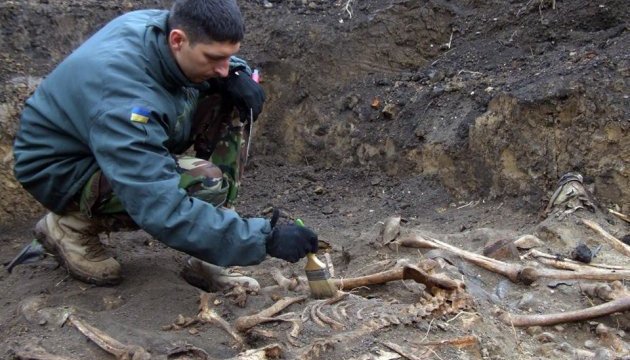 Remains of over 50 Ukrainians shot by Nazis found in Ternopil region
The place of burial of over 50 Ukrainian patriots, who were shot by the Nazis in the fall of 1942, has been discovered in Ternopil region, an Ukrinform correspondent reports from the excavation site.
"According to the archives of OUN-UPA, we learned that 75 years ago 52 prisoners of the Chortkiv prison were shot by the Nazis in a field near Yahilnytsia. The formal reason for such a horrible move was the murder of one of the Gestapo leaders in Lviv. The search work lasted more than three years. And here are the remains of those shot, including a priest who was together with the patriots," said Volodymyr Kharchuk, the head of the excavation work and deputy director of the Dolia memorial and search enterprise of Lviv Regional Council.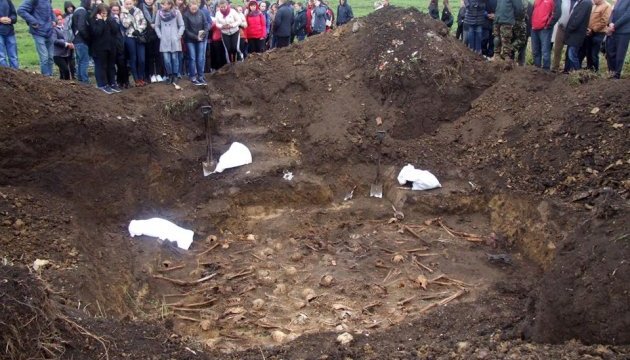 According to him, the victims of the tragedy are residents of Ternopil, Lviv and Ivano-Frankivsk regions.
The artifacts found, in addition to a large number of German cartridges, include personal items of the victims, a prayer book, and two natal medallions.
The excavation work is underway. It is expected that after exhumation, the remains of the killed patriots will be reburied at a local memorial site to the victims of fascism and Bolshevik totalitarianism.
op