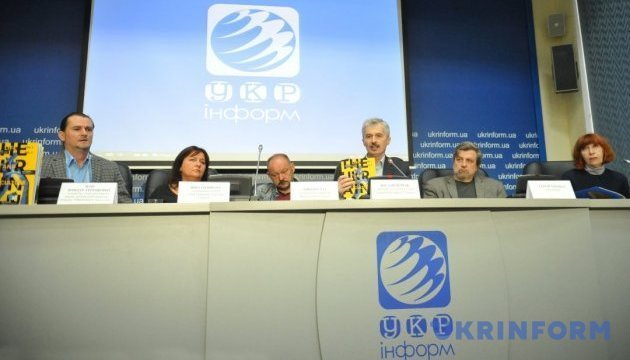 First issue of The Ukrainian: Life and Culture magazine released in USA
The first issue of the English language magazine The Ukrainian: Life and Culture has been released in the United States. Publishers aim to form a positive image of Ukraine in the world through popularization of the country's modern culture.
Magazine's editor-in-chief Inna Holovakha stated this during the presentation of the magazine at the Ukrinform news agency on Wednesday.
"Ukrainian culture develops at extremely brisk pace. The cultural renaissance has been going on for the last three years. Unfortunately, the overall image of Ukraine is associated with war. People think it is dangerous to go here. So we need to tell Americans about the real Ukraine that I see. We and a group of enthusiasts, our American friends, who helped me a lot, set up an organization 'Ukrainian Cultural Initiatives', which will publish this magazine. The idea of ​​the magazine is to show the Americans what is happening today in the cultural life of Ukraine so that Americans would fall in love with Ukraine and want to come here, learn more about our country," Holovakha stressed.
As the editor-in-chief noted, the first issue of the magazine, which covered all the interesting and relevant topics, has been published in 500 copies and is available on the Internet.
ol