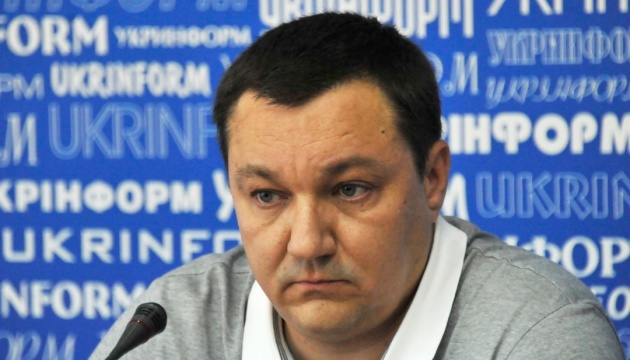 Tymchuk: OSCE mission includes 150 pro-Russian representatives
The OSCE Special Monitoring Mission (OSCE SMM) includes 36 Russian representatives, as well as 114 people from countries supporting Russia.
The leader of the Information Resistance group, Dmytro Tymchuk, reported this on his Facebook page.
"According to official data received by the Information Resistance group from the OSCE SMM, as of September the mission included 36 representatives of Russia (out of a total of 616 observers). It would seem that their number is not significant, but we pay attention to the presence in the mission of clearly expressed 'friends of Russia,' as well as those who, for political reasons of their countries' authorities, may be in a 'latent regime'... In total, these are 114 people. Together with Russians, their number is 150," reads the statement.
Tymchuk also provided figures: Belarus - 8 people, Bulgaria - 30, Armenia - 1, Kazakhstan - 4, Kyrgyzstan - 16, Moldova - 23, Serbia - 8, Hungary - 24.
"We understand that the leadership of the OSCE SMM has no right to divide the observers on the basis of their citizenship, since all these countries, including Russia, are full members of the OSCE. We are also sincerely convinced that the OSCE mission leadership does its utmost to ensure that no 'external factor' affects the objectivity of the work of the OSCE SMM, and we have every reason to think so. We also understand that the problem of the presence in such a mechanism of security in Europe as the OSCE of an aggressor state of Russia (as well as the problem of its influence on a number of other member states) remains open. Today Europe has no alternative security mechanisms, and anyone hardly knows how to create or transform the OSCE. But this does not mean that we should not discuss this issue," Tymchuk said.
op