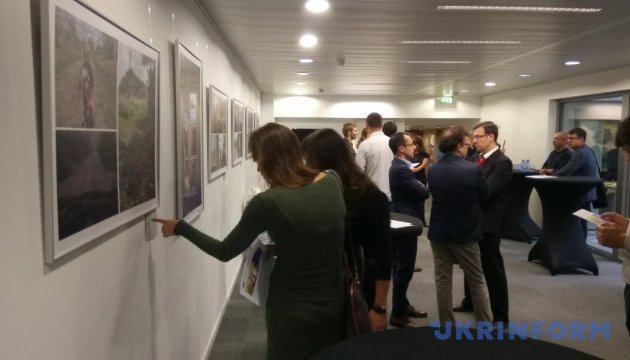 Photo exhibition about Ukraine amid Russian aggression, hybrid war opens in Brussels
The photo exhibition of Ukrainian and foreign authors about the life and development of European Ukraine amid Russian aggression has opened in Brussels.
The exposition "Ukraine: overcoming" takes place in the premises of the authoritative Press Club Brussels Europe, an Ukrinform correspondent reports.
"The international project is dedicated to Ukraine paving the way through huge challenges, overcoming the consequences of the temporary occupation of its territories and the hybrid war that Russia has unleashed against Ukrainians," Head of the Mission of Ukraine to the European Union Mykola Tochytsky explained the idea of ​​the exhibition.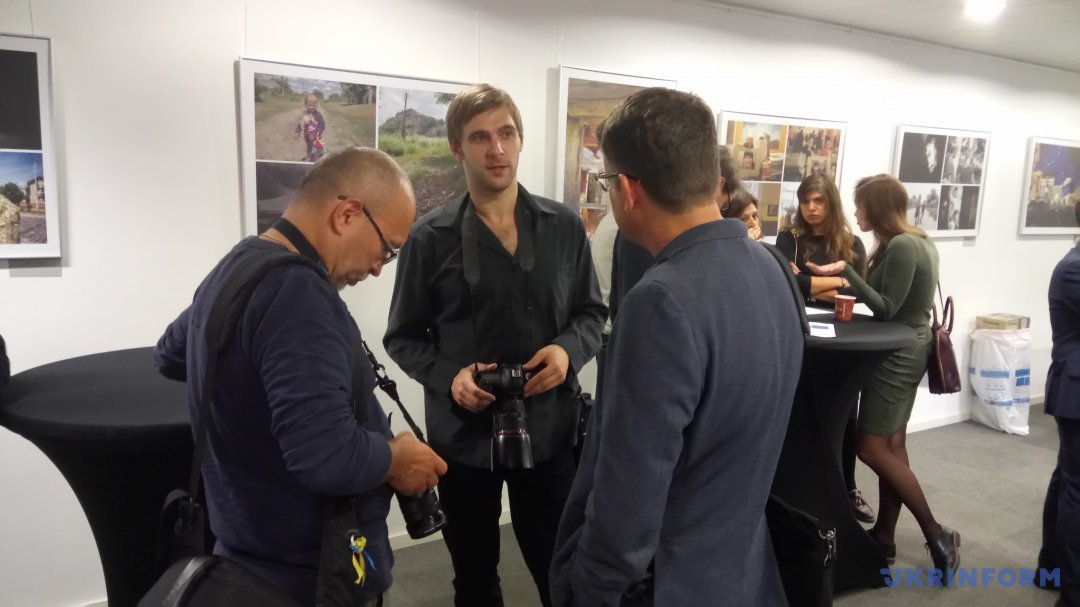 The photos feature the pride for Ukrainian soldiers, the unity of civil society, the economy recovery, the richness of modern and ancient Ukrainian culture and even the embodiment of children's dreams.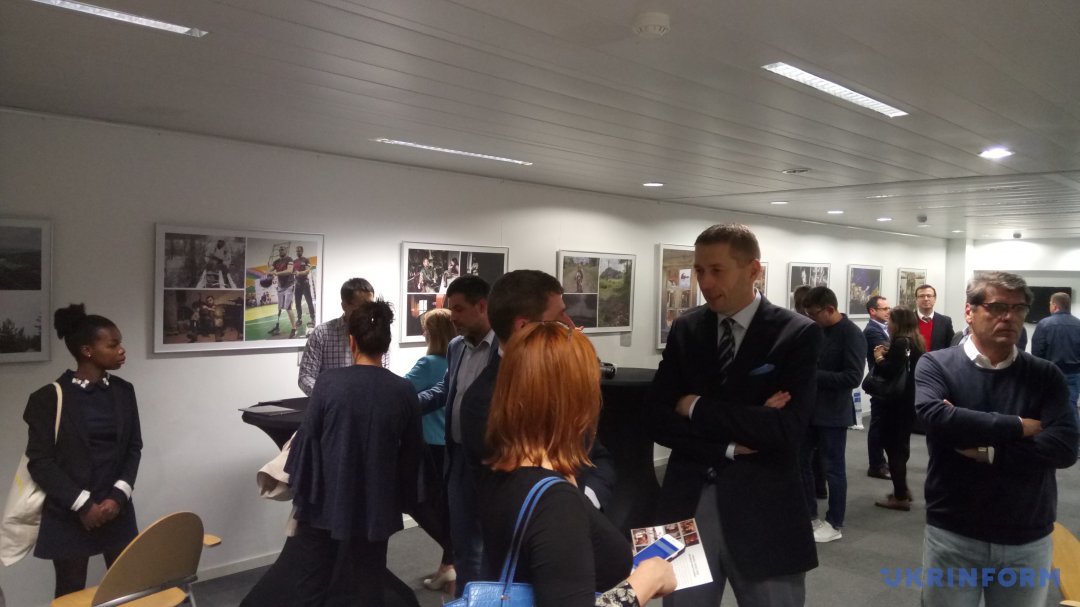 "I'm not a professional photographer. I'm a soldier. I served in the ATO area for two years. I took photos of what I saw, especially my friends. Let my works tell about that war," said Yuri Velichko, one of the exhibition authors.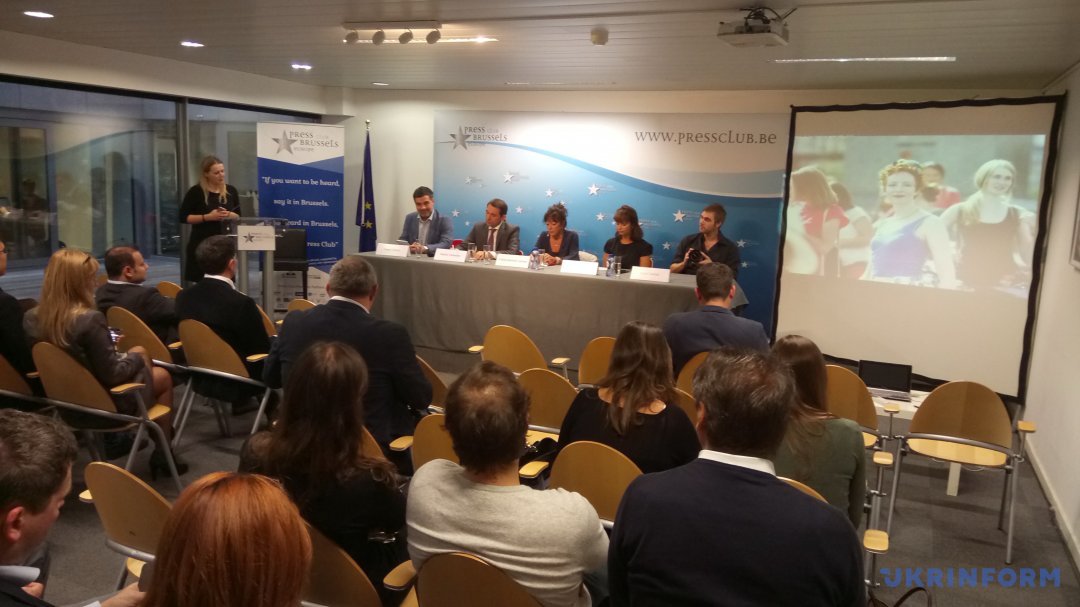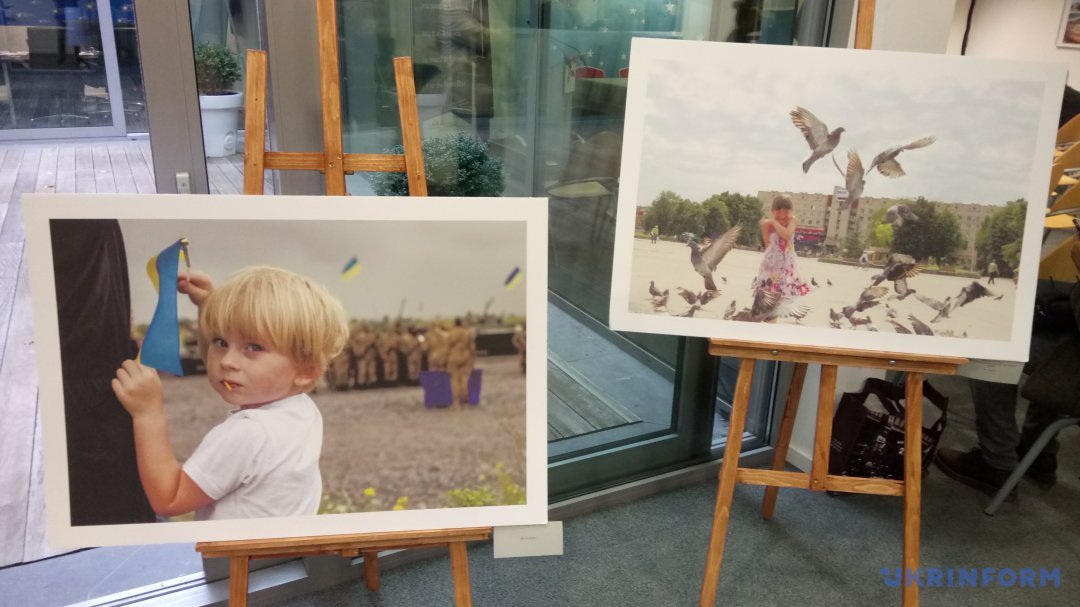 Mission of Ukraine to the EU and the Baltic-Black Sea Security Confederation" (Lithuania) became the organizers of the exhibition, which will last until October 5.
ol