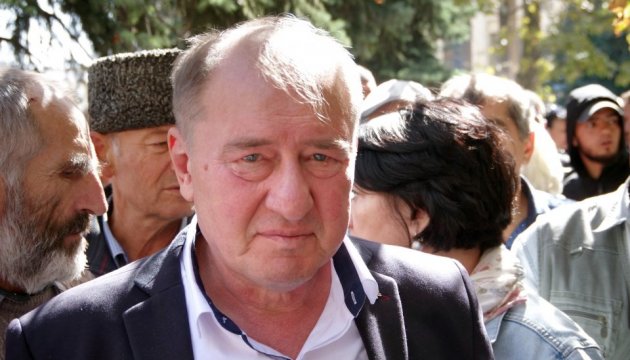 Amnesty International condemns verdict against Ilmi Umerov
The international human rights organization Amnesty International has described the verdict against Ilmi Umerov as the encroachment by the Russian authorities on fundamental human rights and freedoms in the annexed Crimea, Radio Free Europe/Radio Liberty has reported.
A statement by human rights activists notes that the trial of the Crimean Tatar activist and the sentence have become another evidence of the persecution of critics of the Russian authorities in Crimea. Director of Amnesty International Ukraine Oksana Pokalchuk said: "It looks like in Crimea reprisals will continue until there is no one left to criticize the occupation."
On September 27, a Kremlin-controlled court in Simferopol sentenced Ilmi Umerov, a leader of the Crimean Tatar movement, to two years in a penal colony. Umerov was also banned from engaging in public activities for two years.
His lawyer, Nikolai Polozov, believes that the Russian penitentiary system will not be capable of providing proper medical care to Umerov, who has Parkinson's disease, diabetes, and ischemic heart disease.
op