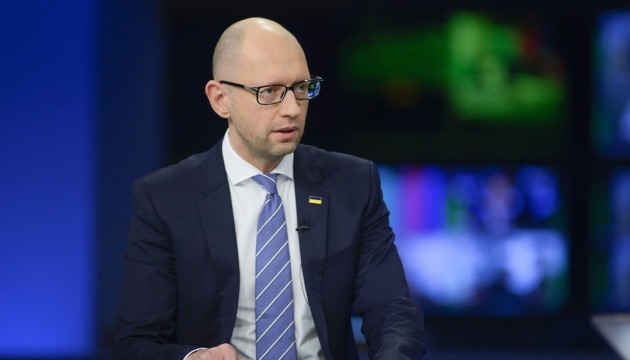 Ex-Ukrainian premier wants to prove absurdity of Russian justice at ECHR
Former Ukrainian Prime Minister Arseniy Yatseniuk is planning to file a lawsuit against Russia at the European Court of Human Rights (ECHR) regarding his alleged involvement in the war in Chechnya, his press secretary, Olha Lappo, has said.
"Arseniy Yatseniuk is launching a process against Russia at the European Court of Human Rights, and we intend to prove at the ECHR the entire absurdity of the Russian justice system. We will bring to justice all so-called Russian 'investigators' and 'judges' who trumped up 'Yatseniuk's Chechen case,'" she said.
Lappo said that according to the standards of the ECHR, for filing a lawsuit it is necessary to formally pass all stages of consideration of the case in the national courts. However, she noted, "these rules were written for democratic and legal states, not for authoritarian Putin's Russia."
"That's why we are not going to prove anything to anyone on Russian territory. We're conducting a formal procedure for a lawsuit at the ECHR. All technical functions on the territory of the enemy state will be carried out exclusively by representatives of Arseniy Yatseniuk," she said.
At the same time, Lappo said that "we are not interested in the procedural details, because there is no justice as such in Russia."
"The European Court of Human Rights will put an end to this absurd case," she said.
In April 2017, the Russian Investigative Committee stated that it had evidence of Yatseniuk's participation in the Chechnya fighting.
op