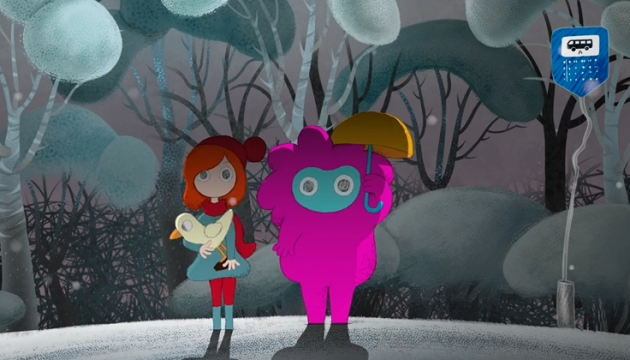 Ukrainian cartoon 'Marvelous Monster' to participate in Warsaw Film Festival
Ukrainian animated film "Marvelous Monster" has been selected for participation in the short film program of the 33rd Warsaw Film Festival, the press service of the Ukrainian State Film Agency has reported.
"The film was created by the Chervoniy Sobaka studio with the full support of the Ukrainian State Film Agency. The film project has become the winner of the fifth competitive selection of the State Film Agency. The script was created by Sashko Dermansky according to his book of the same name. The film director is Serhiy Melnichenko, and the producer is Olena Golubeva," reads the report.
"Marvelous Monster" is a story about the unusual friendship of a girl, Sonia, and a monster called Chu, which is vividly filled with folk, fantasy and real worlds.
The Warsaw Film Festival will be held on October 13-22.
Marvelous Monster from Olena Golubeva on Vimeo.
op