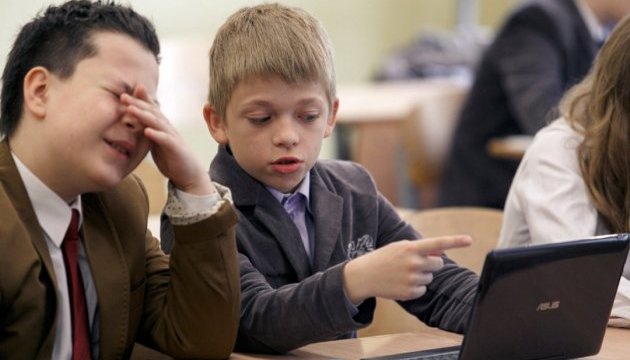 UN: Occupying power in Crimea deprives Ukrainians of right to be educated in their native language
Having annexed Crimea, the Russian Federation introduced the educational standards to restrict the right of ethnic Ukrainians residing on the peninsula to be educated in their native language.
This is stated in the report released on the site of the United Nations High Commissioner for Human Rights on Monday, September 25.
"The number of students undergoing instruction in Ukrainian language has dropped dramatically. In the 2013-2014 academic year, 12,694 students were educated in the Ukrainian language. Following the occupation of Crimea, this number fell to 2,154 in 2014-2015, 949 in 2015-2016, and 371 in 2016-2017. Between 2013 and 2017, the number of Ukrainian schools decreased from seven to one, and the number of classes from 875 to 28," the report says.
The OHCHR considers that the main reasons for this decrease include a dominant Russian cultural environment and the departure of thousands of pro-Ukrainian Crimean residents to mainland Ukraine.
As noted, in April 2015, the long-time director of the only Ukrainian-language gymnasium in Simferopol left Crimea, allegedly due to threats and harassment. "Pressure from some teaching staff and school administrations to discontinue teaching in Ukrainian language has also been reported," the document says.
At the university level, the Department of Ukrainian Philology in the Vernadskiy
Taurida National University was closed down in September 2014 and the majority of its teaching staff laid off. As noted in the report, the departments of Ukrainian philology, culture of the Ukrainian language and theory and history of the Ukrainian language have been merged into one department.
ol