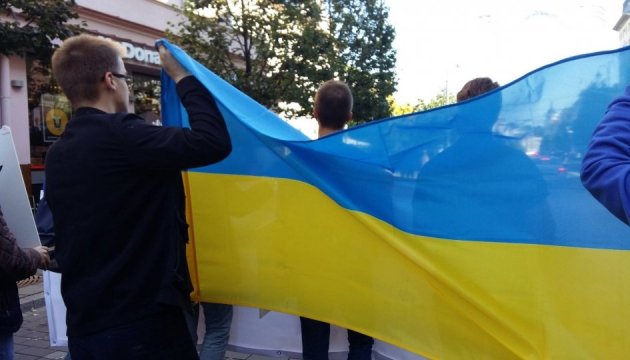 Vilnius hosts March of Peace against Russian aggression
A March of Peace, directed "against aggressive hostilities by Russia, the DPRK and other countries," was held on the central avenue in Lithuania's capital, Vilnius, on September 24, one of the organizers, Irina Kalmykova, has told an Ukrinform reporter.
"About 50 people attended our event. It's a lot if we take into account that the event was conducted by the Russian European Movement [a public democratic organization founded in Lithuania by Russian emigrants]. Not all Lithuanians and residents of Vilnius understand what kind of Russians they are. Besides, the crews of Russian television channels were also present at the event," Kalmykova said.
The activist also said that the Russian European Movement also planned to hold monthly pickets to protect political prisoners in Russia (both Russian and Ukrainian political prisoners, including Crimean Tatars).
On the Russian Constitution Day (on December 12) it is planned to hold an event "Funeral of the Russian Constitution".
"There was an offer to go to Riga and hold an event in Latvia. But we don't have a lot of money, nobody finances us, and we do everything on our own initiative," Kalmykova said.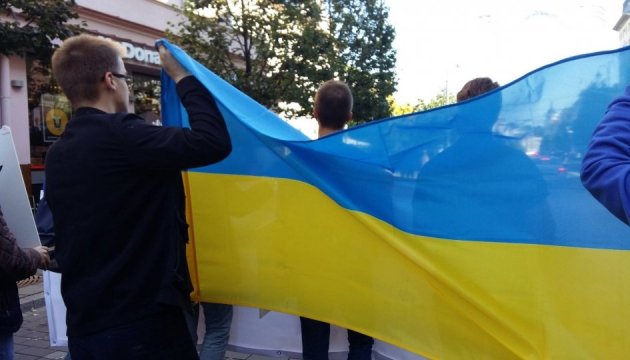 op