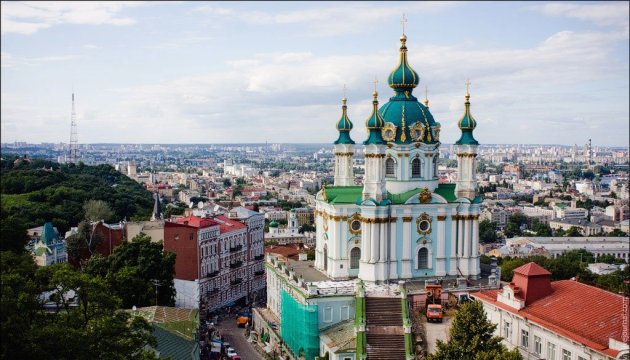 Kyiv tourist numbers continue to grow
In January-June 2017, almost 700,000 foreign tourists visited Kyiv, which is 5% higher compared with the pre-crisis period in 2013.
Head of the Department of Tourism of Kyiv City State Administration Anton Taranenko posted this on his Facebook page.
"For the first half of 2017, the Ukrainian capital was visited by a record number of foreign tourists - almost 700 thousand people, which is 25% higher than in the same period in 2016, and 5% higher than in the pre-crisis 2013," Taranenko wrote.
According to him, tourists from such countries as Israel, USA, Germany, Great Britain, France, Turkey, Georgia, and Azerbaijan make up 58% of the total tourist flow of foreigners.
iy