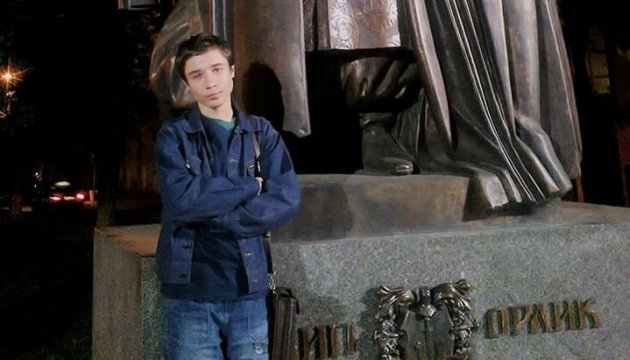 Russia requested to provide documents on health of Ukrainian Hryb
The European Court of Human Rights (ECHR) has decided to request medical documents from Russia concerning the current state of health of Ukrainian Pavlo Hryb, his lawyer, Yevhenia Zakrevska, has said.
According to the decision, Russia should submit this information by September 25. The Russian government was also asked to specify which medicines were prescribed to Hryb, and which medical treatment he gets in detention.
"Based on this information, the court will decide on urgent measures," Zakrevska wrote.
The Ukrainian Justice Ministry reported that ECHR had accepted for consideration the case concerning the abduction by the Russian special services of Ukrainian Pavlo Hryb in Belarus.
As reported, on August 28, Ukrainian officer Ihor Hryb stated that his son had been kidnapped by the Russian special services in Belarus. According to him, FSB lured Pavlo to Gomel, under the guise of a meeting with a young woman, and detained him.
The Ukrainian Foreign Ministry confirmed that Pavlo Hryb, who disappeared in the Belarusian city of Gomel, was in the FSB office in Krasnodar.
On September 11, a Russian lawyer said that he managed to meet with Hryb in a detention facility in Krasnodar.
op