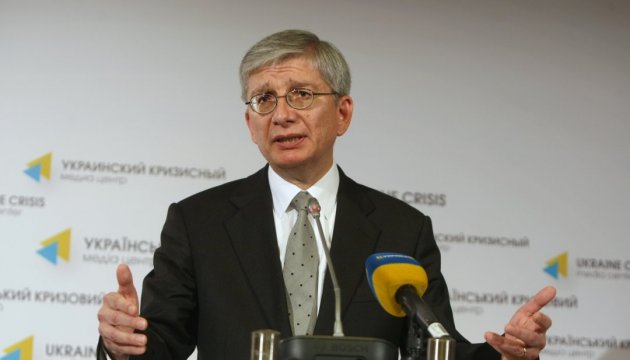 UWC calls on international community to boycott World Festival of Youth being hosted in Russia
The Ukrainian World Congress (UWC) is calling upon the international community to boycott the World Festival of Youth and Students being hosted by the Russian Federation on October 14-22, 2017, according to a report posted on the official UWC website.
"The Ukrainian World Congress calls upon governments to ensure that their youth and students are not used to promote the disinformation being spread by the Russian Federation by issuing a boycott of the World Festival of Youth and Students," said UWC President Eugene Czolij.
According to him, the World Festival of Youth and Students "is yet another example of the tactics of the Russian Federation in its hybrid war involving, in this instance, young people to undermine the territorial integrity of a sovereign state".
Czolij drew special attention to the violation by the Russian Federation of Ukraine's sovereignty and territorial integrity with this event which takes place on the temporarily occupied by the Russian Federation Ukrainian territory - the cities of Sevastopol and Simferopol.
"The organization of this Festival crudely mocks the international community which has resolutely condemned the aggression of the Russian Federation against Ukraine, including the illegal occupation of Crimea, and imposed sanctions in response to these actions," reads the report.
iy