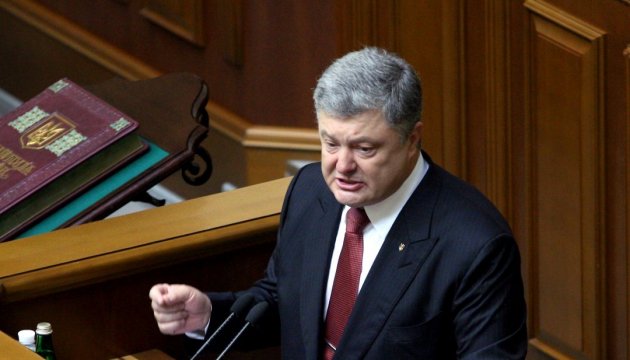 President Poroshenko: Program on rural healthcare reform already developed
President Petro Poroshenko says that the program on reforming rural healthcare system has been already developed.
"The level of healthcare services [in the village] does not satisfy either me as the President or the Government at all. On my instructions, the program on rural healthcare system reform has been developed," President Poroshenko said at a meeting dedicated to the development of rural healthcare system and the implementation of the healthcare reform, an Ukrinform correspondent reports.
He called "terrible" the state of affairs in Ukrainian villages. "Only 17% of first aid stations there are provided with transport. They lack equipment, medicines. There is no medical staff at most first aid stations," the President stated.
At the same time, he noted that one third of the Ukrainian population lives in rural areas.
"Ukraine is one of the largest countries in Europe in terms of territory, but at the same time it is the country where the largest part of population lives in villages. One-third of the Ukrainian people live in rural areas. As a comparison: in the United States, Netherlands or any other European countries, 2-8% live in villages in European countries, while in our country - 33%," he said.
According to the President, the developed program on rural healthcare system reform "provides modern answers to the current challenges facing the state."
iy