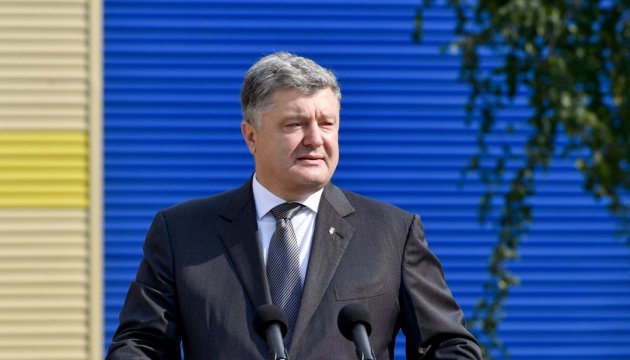 Poroshenko congratulates Ukrainian Muslims on Eid al-Adha holiday
President of Ukraine Petro Poroshenko has congratulated Ukrainian Muslims on the Eid al-Adha holiday and pointed to their important role in countering the Russian aggression.
This is reported by the press service of the Head of State.
"The Muslim community of Ukraine is the integral part of our people, and the [Muslim] culture is a bright component of Ukrainian cultural diversity. Nowadays, the Muslim community plays an important role in countering the Russian aggression, preserving the freedom and independence of the Ukrainian state," the President stressed.
He also expressed conviction that Ukrainian citizens would manage with joint efforts to adequately overcome the challenges and the peace and harmony would reign on the Ukrainian land thanks to the people's unity.
The holiday of Eid al-Adha, also called the "Sacrifice Feast", is the second of two Muslim holidays celebrated worldwide each year, and considered the holier of the two. It honors the willingness of Ibrahim (Abraham) to sacrifice his son Ismaeel, as an act of obedience to God's command.
ol