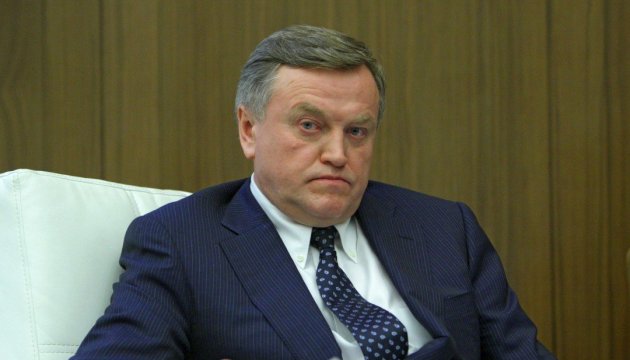 Nalyvaiko to OSCE: Expulsion of journalists is Ukraine's sovereign right
Ukraine listens to the OSCE opinion on the freedom of speech and the working conditions of foreign journalists, but will persuade partners of the right to defend its national interests and information space.
Chairman of the State Committee for Television and Radio Broadcasting of Ukraine Oleh Nalyvaiko said this in a comment to Ukrinform regarding the OSCE's reaction to the deportation of Russian journalist Anna Kurbatova from Ukraine.
"In our opinion, this [deportation by the Security Service of Ukraine of foreign journalists whose actions harm the national interests of the state] is a sovereign right of Ukraine. The Security Service acts within the limits of its powers, therefore in this case we listen to our partners, but we consider these actions correct and we will persuade them and hold discussions," Nalyvaiko said.
He noted that in fact the discussion with OSCE representatives dealing with media issues in Ukrainian society had already begun a long time ago, since this is not their first statement in such a vein.
Nalyvaiko noted that, in his opinion, an assessment by OSCE representatives regarding the alleged restriction of freedom of speech in Ukraine was based on statements in the Russian media. In this context, he drew attention to the hints of some kind of a crime and the rush they made about the "disappearance of the journalist."
"In my opinion, it was a well-calculated operation by Russia. This is an element of a hybrid war which everyone is talking about," he said.
When asked why OSCE media representatives mostly support the Russian point of view, Nalyvaiko said that it was an international organization and that he would not comment on its actions.
"But there are certain quotas under which the composition of the organization is formed. There are certain influences both in terms of financial contributions and a whole range of other types. The OSCE is doing its job, and Ukraine is a member of this organization. We have our own media community, and we have to defend our position," he said.
As reported, OSCE Representative on Freedom of the Media Harlem Desir said in a letter to Ukrainian Foreign Minister Pavlo Klimkin after the deportation of Russia's Channel One journalist Anna Kurbatova from Ukraine that he was concerned about the practice of detention and expulsion of foreign journalists from Ukraine. He also called on the Ukrainian authorities "to refrain from imposing unnecessary limitations on the work of foreign journalists, which affect the free flow of information and violate OSCE commitments on freedom of the media."
On Wednesday, August 30, Kurbatova was deported from Ukraine for anti-Ukrainian propaganda and banned from entering the country for three years.
op