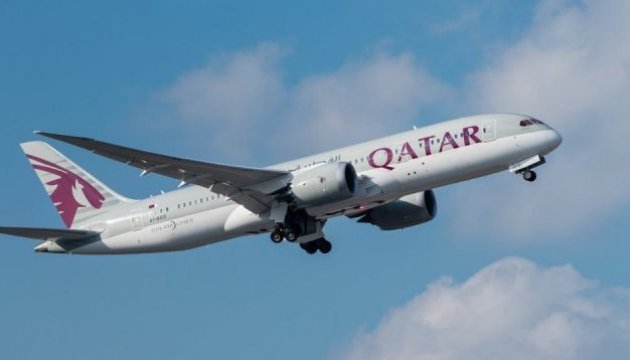 First Qatar Airways flight arrived in Ukraine. Video
The first flight of Qatar Airways arrived in Ukraine on August 28.
Infrastructure Minister of Ukraine Volodymyr Omelyan posted on his Facebook page a photo of the plane that landed at the Boryspil airport.
Qatar Airways is the national airline of the State of Qatar, its headquarters is in the country's capital city of Doha.
As reported, former head of the Ukrainian Infrastructure Ministry's aviation department, Halyna Durmush, has been appointed as head of Qatar Airways representative office in Ukraine.
ish