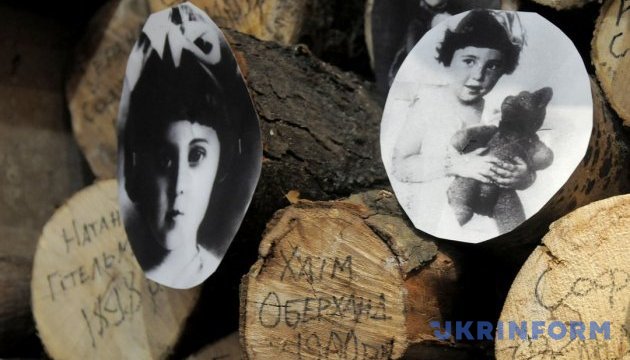 Memorandum on establishment of Babi Yar state museum signed
The Culture Ministry of Ukraine, the National Historical Memorial Reserve and the International Memorial Foundation "Babi Yar" have signed the memorandum on joint establishment of the Babi Yar state museum.
Ukrinform learnt this from Joseph Zissels, the director of the International Memorial Foundation "Babi Yar", executive Vice President of the Congress of National Communities of Ukraine.
"This memorandum is the attempt to establish partnership," he commented.
According to him, the state has already allocated funds for restoration of the building of the future museum (the premises of the former office of Lukyanivske Jewish cemetery). The foundation's responsibilities include external and internal search for financing, design and creation of a modern museum concept and participation in its implementation.
Zissels also noted that the concept, which is planned to be signed in the near future, would be developed by the scientists and historians from Ukraine, the United States of America and Israel. The concept implementation will last about three years.
ol