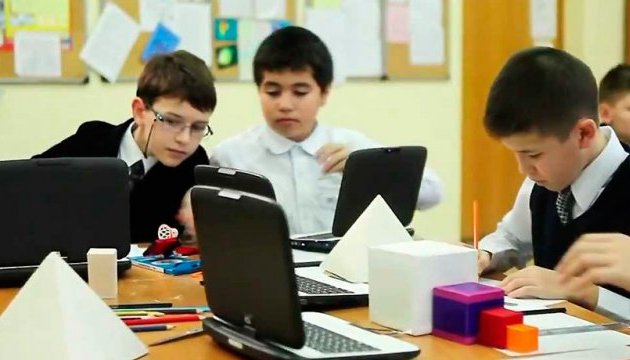 Government simplifies procedure for creating inclusive classes at schools
The Cabinet of Ministers on August 9 approved a resolution that simplifies the access of children with special educational needs to education process, the press service of the Education and Science Ministry reports.
In particular, the resolution simplifies the procedure for transferring classes into inclusive ones.
"It is very important for us that every child with special educational needs has the opportunity to study in a team of children of the same age, and that a child not be separated from the real life of society, if possible. At the same time, it is very important to provide such a child with appropriate accompaniment and create all needed conditions for study," Education and Science Minister Lilia Hrynevych said.
Thus, now it will be easier to create an inclusive class. The principal of a general educational institution can organize a class with inclusive education on the basis of the applications from parents or legal representatives of special needs children, the submitted medical notes and with the assistance of a corresponding educational management body.
"An educational subvention, which is allocated for each child, will help to solve the problem with material and technical resources. In particular, the government for the first time projected the target educational subvention totaling UAH 209 million for inclusive education in the 2017 budget,¨ reads the report.
iy