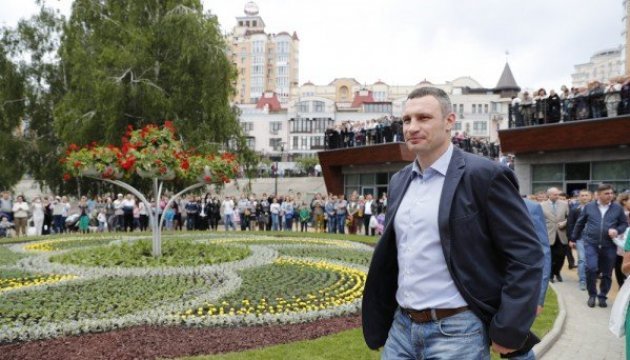 Austrian company interested in construction of ropeway in Kyiv – Klitschko
The Austrian company Doppelmayr is exploring the possibility of a ropeway construction in Kyiv.
Kyiv Mayor Vitali Klitschko stated this, the press service of the mayor reported.
"Representatives of the Doppelmayr company came to Kyiv, this company is the world's leading manufacturer of ropeways and cable cars. It is a very good sign that company's management team comes and shows interest in the project. I am sure that next spring we will be able to talk about the construction of a ropeway," the mayor said.
Klitschko notes that the capital authorities plan to build in the central part of the city a ropeway that will connect the key tourist sites.
ish