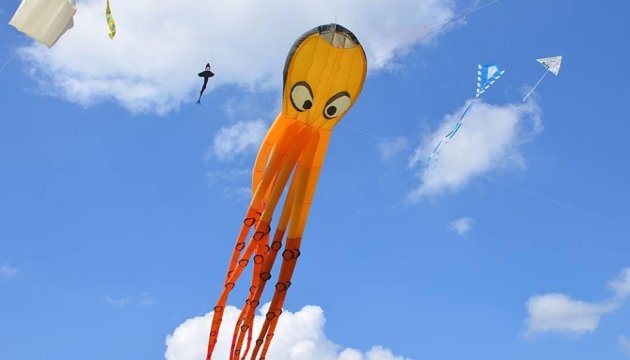 International kite festival held in Ukraine. Photos
The international kite festival "One Sky – One World!" was held in the village of Tryhutty in Mykolayiv region on the bank of the Southern Bug River.
A few thousand spectators attended the event, an Ukrinform correspondent reported.
"Today, we are hosting the International Kite Festival 2017 for the first time in Ukraine. Whereas such festivals are held abroad permanently, this movement is still in its infancy in Ukraine. Why can't we be as good as them? Therefore, we decided to organize such a festival here, in Mykolayiv region. After all, there are beautiful steppes, landscapes, much wind," said one of the festival's organizers, activist Tetiana Bezmoshchu.
The festival was attended by participants from eight world countries: France, Vietnam, Italy, Germany, the United Arab Emirates, Turkey and Poland, as well as Ukrainians from Kherson, Skadovsk, Nikopol and, of course, Mykolayiv.
The hundreds of flying animals – fish, birds, insects, other characters and huge figures in 3D format – could be seen in the sky above Tryhutty village.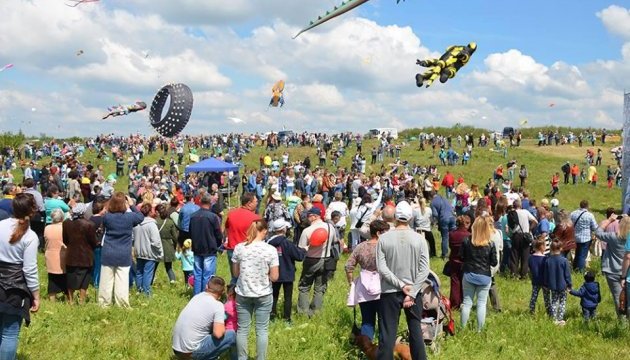 ol