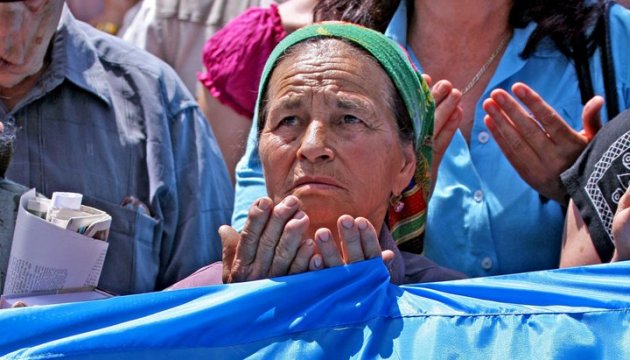 Ukraine commemorates victims of deportation of Crimean Tatar people
Today, Ukraine commemorates the victims of deportation of the Crimean Tatar people. May 18, 1944, the State Defense Committee of the USSR ruled to start the deportation of Crimean Tatars from Crimea to Uzbekistan and neighboring areas of Kazakhstan, Tajikistan and some regions of Russia.
A total of 238,500 Crimean Tatars were evicted, not including demobilized soldiers. As a result of the deportation, 46% of the Crimean Tatar population died, half of whom were children under the age of 18. Ukraine has recently recognized the deportation of the Crimean Tatar people as the genocide.
At 12:00, the victims of genocide will be remembered with a minute of silence.
In addition, at 12:00 all the cathedrals of the Ukrainian Orthodox Church of Kyiv Patriarchate will toll the bells for five minutes in mourning and solidarity with the Crimean Tatar people.
At 16:00, the National Opera of Ukraine will host a requiem concert with the participation of the President of Ukraine.
At 18:00, a meeting in memory of victims of genocide is scheduled on the Maidan Nezalezhnosti Square.
At 20:00, the first night of the feature film Another's Prayer by Akhtem Seitablayev will be held.
The mournful events will also be held in many other cities of Ukraine – Kherson, Lviv, Vinnytsia, Chernihiv, Zhytomyr, Odesa and others.
ol