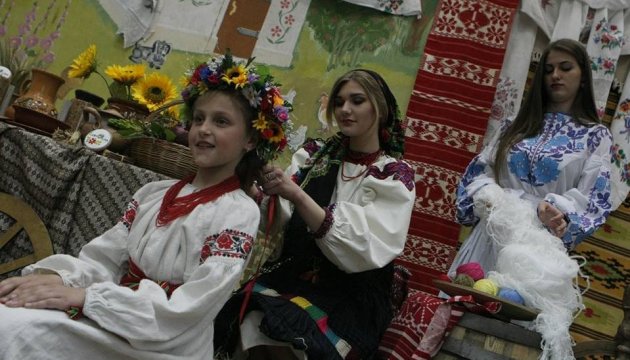 Traditional Ukrainian clothes presented to foreign journalists in ArtHub of Ukrinform
ArtHub in Ukrinform, the official location for foreign journalists who came to the Eurovision Song Contest 2017, hosts the event "Ukrainian Embroidery. Step in Time".
According to an Ukrinform correspondent, ten unique ancient and present-day Ukrainian embroidered costumes have been presented within the framework of the event.
The foreign journalists have been given the opportunity to see the unique costumes of Zakarpattia, Poltava region, Bukovyna, Eastern Podillia, Western Polissia, which have been collected in multiple expeditions, and new interpretation of the embroidery and ornaments that are currently popular among the Ukrainian youth.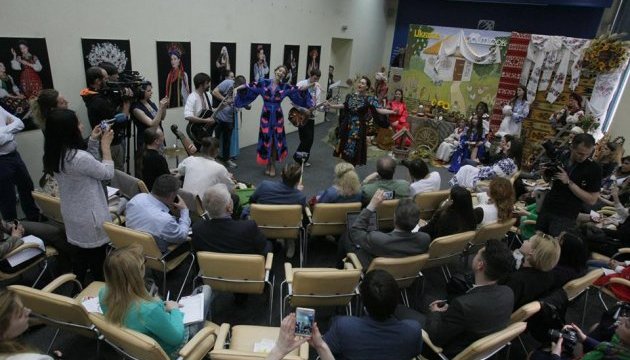 According to First Deputy Minister of Information Policy Emine Dzheppar, the main idea of the event is "to show foreign media such Ukraine as we see it and feel."
In turn, Daria Karyakina, the general director of OUTLOOK project, the organizer of the event, has noted that thanks to such events, Ukraine is spreading its culture and heritage among the world community.
ish