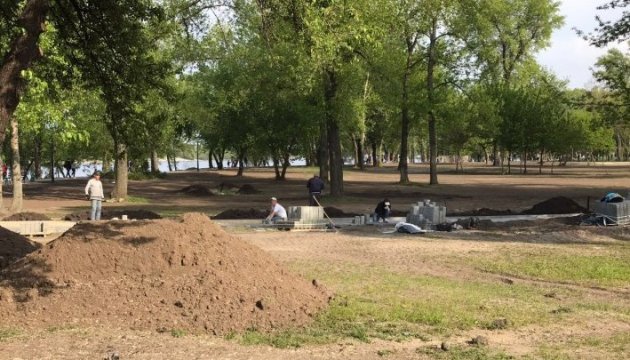 Natalka Park in Obolon to be open before Kyiv Day - Klitschko
Reconstructed park "Natalka" in Obolonskyi district will be opened on the eve of the Day of Kyiv.
Mayor of Kyiv Vitali Klitschko wrote this on his Facebook page.
"We continue to upgrade our city and make it better. Today I have visited the Natalka Park in Obolon, checked the repair works. Everything is going well! We will open the best park of the capital on the eve of the Day of Kyiv," Klitschko noted.
He has assured that the completely renovated park will be beautiful, comfortable and not worse than famous European parks.
He recalled that he had promised the Obolon residents to return the territory of the park, which the previous government gave for building construction.
ish