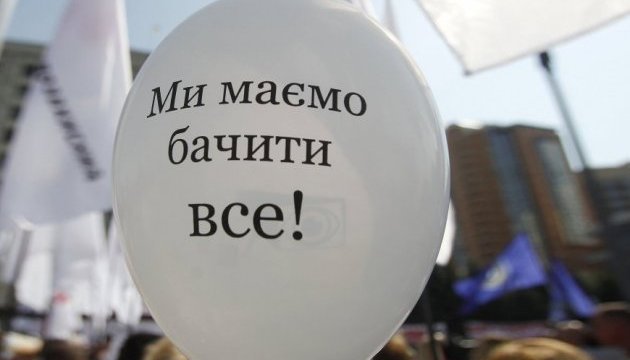 Only four Ukrainian cities score over 50% in transparency ranking
Kropyvnytskyy, Kyiv and Ivano-Frankivsk were recognized the most transparent cities in Ukraine as they had the highest rates of openness in the municipal activity.
This is evidenced by the results of the pilot analysis of transparency and openness of Ukrainian cities, which was conducted by the Transparency International Ukraine in cooperation with the Institute of Political Education.
"The experts examined 25 regional centers, as well as towns of Mariupol, Severodonetsk and Bila Tserkva. In terms of transparency, Kropyvnytskyy scored 54.9 points out of 100, Kyiv – 54.45 points, Ivano-Frankivsk – 54.3 points. Top five also includes Mykolayiv and Lviv with 50.1 and 48.1 points respectively. In June 2017, this ranking will cover 100 largest cities of Ukraine," the report reads.
The cities and towns were measured by 91 indicators according to 13 areas: work of municipal authorities, public participation, public procurement policy, housing policy, budgeting and public contracts, grants and funding, social services, human resources, professional ethics and conflict of interests, land use and construction policy, municipal businesses, municipal property and education.
ol