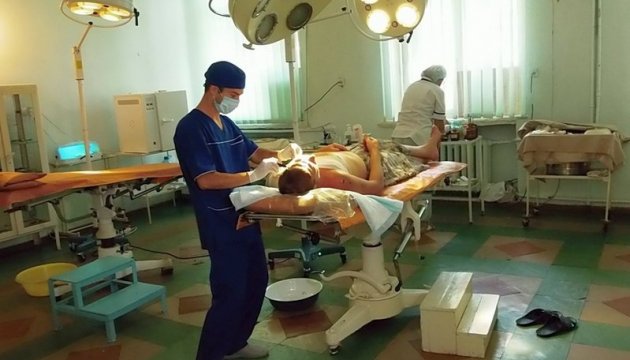 Ukrainian military doctors agree on cooperation with German colleagues
The military doctors from Germany and Ukraine have exchanged experience in organizing medical service, training military personnel for tactical medicine, providing traumatological and psychological assistance to the wounded during the fighting and their further rehabilitation.
This was reported by the press service of the Defense Ministry of Ukraine.
"During the negotiations with the representatives of the Army Medical Service of the Federal Republic of Germany, we managed to reach a common vision for the further development of the rehabilitation treatment in the healthcare facilities in Germany, the development of compatible programs in the field of tactical medicine, the exchange of practical clinical experience in providing assistance to the wounded and organizing the medical evacuation measures, based on the NATO protocols and standards," the statement reads.
Head of the German military delegation, Lieutenant Colonel Dr. Till Perrey noted that the German Army Medical Service was ready and interested in further development of bilateral cooperation and providing Ukrainian colleagues with experience and knowledge. However, German doctors also hope to get acquainted with the developments of their Ukrainian counterparts in the clinical sector amid the conduct of the antiterrorist operation. First of all, this concerns the treatment and rehabilitation of the wounded Ukrainian servicemen.
ol