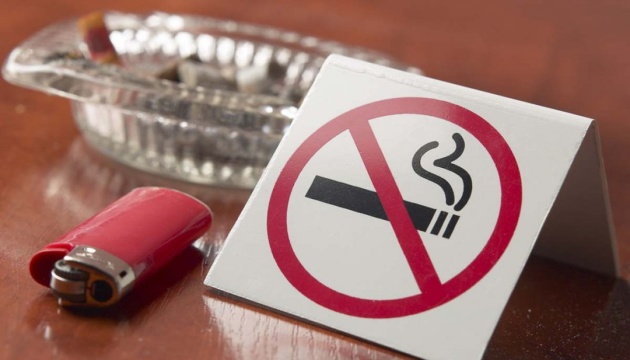 Ukrainian young adults smoking less, say experts
The rate of cigarette smoking among young adults in Ukraine has started to decline.
These are the latest findings of a nationwide survey conducted by Kyiv International Institute of Sociology (KIIS), Tetiana Andreeva, Candidate of Medical Science, Editor-in-chief of the International Journal Tobacco Control and Public Health in Eastern Europe stated at a press conference, an Ukrinform correspondent reported.
According to her, the smoking rate among young adults has been declining since the 1990s.
In particular, according to the survey, the number of smokers among young people in Ukraine (18-30 years) in 2017 decreased by 10.3 percentage points compared to 2013 - to 26.7 %. In particular, this rate went down to 40.3% among men (from 53.6% in 2013) and to 12.8% among women (from 20% in 2013).
In general, over the past four years, the prevalence of cigarette smoking among adults aged 18 and over decreased by 2.5 percentage points and totaled 23.7%. Thus, men started smoking less by 3.4 percentage points (41.2%), and women by 2.2 percentage points (9%).
However, experts note that in recent years there has been no progress in measures aimed at tobacco control. Therefore, there was no statistically significant reduction in the rate of smoking among adult Ukrainians.
"Ukraine urgently needs more effective measures to control tobacco smoking, further increase in excise taxes on tobacco and elaborate regulations on the tobacco products use," Andreeva said.
iy