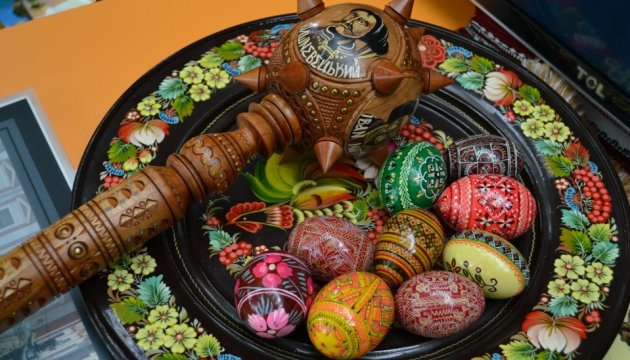 Ukraine's presentation highly praised by Australian Defense College students. Photos
Ukraine's presentation became one of the most popular ones on the International Day at the Australian Defense College in Canberra.
This is reported by an Ukrinform own correspondent in Australia.
"Representing Ukraine, our Armed Forces here in Australia are using the opportunity to attract the attention of the international community to the Ukraine's issue as now this is very important for us," said student of the Australian Defense College, Major of the Armed Forces of Ukraine Kostiantyn Kozma.
Kostiantyn and his family successfully acquainted the participants in the event with the Ukrainian cultural traditions, folk art and national cuisine with the support of the Ukrainian Embassy in Australia.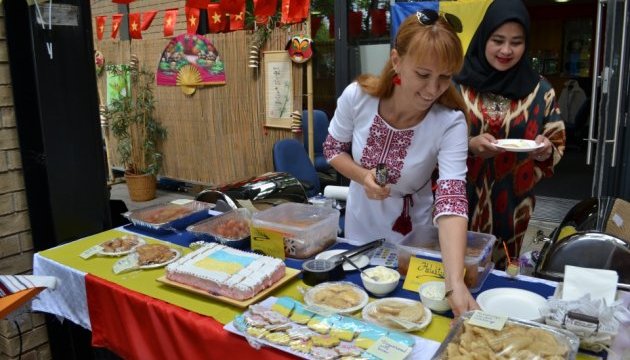 Holding of the International Day, initiated by the College management, is aimed at encouraging a multicultural dialogue among the college students and their families. Representatives of 25 countries from different parts of the world took part in this year's festival, however, Europe was represented by only two states – the UK and Ukraine.
Ukrainian diplomats and Ukrainian Ambassador to Australia Mykola Kulinich came to support the Ukrainian major.
The training of Ukrainian officers in the key educational institution of the Australian Defense Forces is one of the forms of support and assistance which Australia provides to Ukraine.
ol