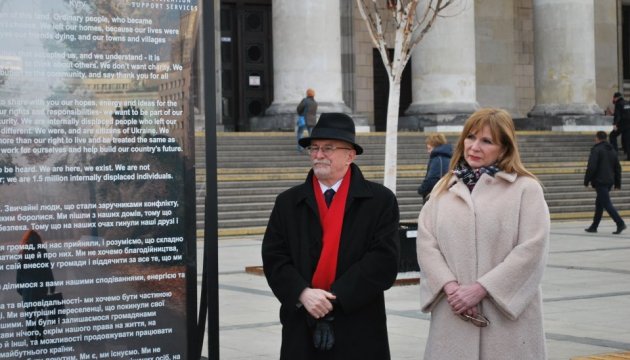 Exhibition about Ukrainian IDPs opens in Warsaw. Photos
The photo exhibition "Displaced. 12 Stories from Ukraine" opened in Warsaw downtown on Tuesday.
The opening ceremony was attended by Ukrainian and British diplomats, representatives of the Polish state and local authorities, non-governmental organizations, ordinary Ukrainians and Poles, an Ukrinform own correspondent reports.
"The issue of displaced persons is the issue of human destinies, people, who were forced to leave their homes and jobs and look for new places to live," said Ukrainian Ambassador to Poland Andriy Deshchytsia.
He thanked Poland, the UK, Canada and the EU for the support in organizing this exhibition.
Daria Ihnatenko on behalf of one of the exhibition organizer, the Canadian NGO "Stabilization Support Services", informed that the exhibition had already been held in Berlin, Rome, The Hague, Strasbourg and Paris.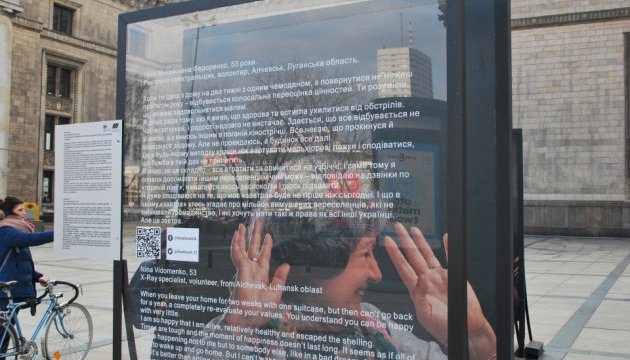 "The international community should know what is happening in Ukraine. It is important to disseminate this information as people often do not know what is going on in eastern Ukraine. We are here to tell about 1.5 million internally displaced persons and give an opportunity to show the personal stories of specific people," Ihnatenko stressed.
ol