Ihor (Ian) Ihnatowycz, Canadian producer of "Bitter Harvest"
We started filming almost secretly, because then Yanukovych was still in power in Ukraine
01.03.2017 14:19 2214
Based on the terrible events of the Holodomor of 1932-33, Canadian film "Bitter Harvest" has been brought to the big screens in Ukraine. The fact that the film about the tragedy of the Ukrainian people was made in Canada is clear: a significant part of the population there consists of Ukrainian immigrants, who in due time went across the ocean in search of a better life, or who escaped from communist repression.
In such a family – the immigrants Ihnatowyczes from Lviv region - son Ihor (Ian) was born, who then became the producer of "Bitter Harvest". Neither his family, nor he ever knew what the Famine really was - the Famine that brought to the madness, became the reason of cannibalism, forcing people to eat cats, dogs, rats and chafer beetles, to seek out frozen rotten potatoes in the fields.
However, a temporal and territorial distance didn't make the pain of the Ukrainian people a foreign one. And when director George Mendeluk addressed businessman, philanthropist and investor Ihor Ihnatowycz, he without hesitation agreed to invest millions of dollars in the shooting.
The producer personally presented the film in Lviv. There he met with scientific and academic staff and students of Lviv Polytechnic National University, Lviv residents whom he told about his own motivation for cultural investment. Ihor Ihnatowycz also answered questions from the Ukrinform correspondent.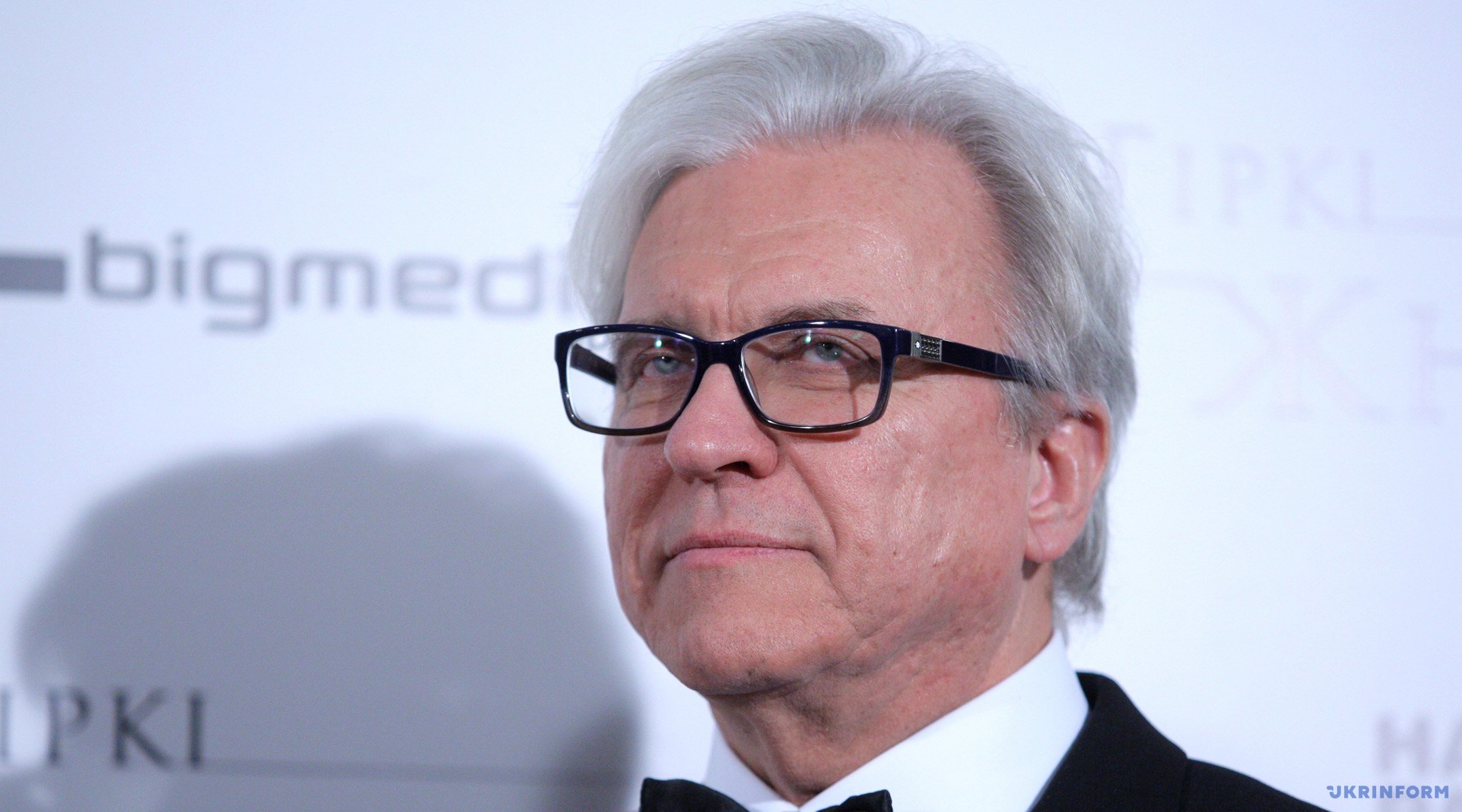 - Mr. Ihor, residents of the western Ukraine, fortunately, didn't undergo such a tragedy as their neighbors over the Zbruch River. When and how did you find out about the Holodomor? What prompted you to invest such significant investments in this film?
- How did the idea come to me? I was very interested in shooting this film because there is almost no knowledge about the Holodomor in the western world. Only the Ukrainian diaspora knows and some scientists who are engaged in this topic. And I decided to create such a film with the help of modern technologies - it is not just to generate interest among the western audience, but also an opportunity to spread the knowledge about the Holodomor. My goal and dream was and remains the following – so that the intelligent and educated people in the western world can watch this this film. And we already have amazed and rave reviews. People who studied at universities noted that they almost hadn't heard about this crime before. They say how is it possible that nobody spoke about this either at schools, or at universities. Therefore, it immediately gives inspiration for a discussion, during which we can draw parallels with the present.
To understand any country, it is necessary to know its history, emotional experience of people. And it is difficult for foreigners to apprehend our Ukrainian history. The Holodomor is an extremely important and painful page of the Ukrainian history, it is still an open wound up to the present day. It should be healed and for this purpose we need to talk about it. And now, in fact, it will be possible to start talking about it in the Western world, to edge our way with our own past into the concept of the current political, very stirring and tumultuous, climate so that one can know more clear what is Ukraine, and what is its relationship with Russia, and how this relationship evolved over the centuries.
- Were there in your family those who suffered from the communist regime?
- I was born in Toronto, my mother was born near Lviv, my father is from Drohobych district. During the Second World War, they escaped from the Communists to Canada. But some of the relatives who stayed suffered. My wife's family suffered much, and from the relatives of my father - only his 15-year old brother remained in Ukraine. When the Communists came to power, he, as a relative of traitors, was sentenced to 15 years in prison.
In general, there is no Ukrainian who wouldn't have suffered from the Stalinist and communist terror. So, I learned about this not only at the Canadian and Ukrainian schools, where I studied, but also from my family. However, not much because then there was not enough information about the Holodomor even in Canada. Stalin then did much to hide this information. However, the researchers did their job. A lot of information appeared after the collapse of the Soviet Union, because then all the documents and archives of the KGB were unveiled. Then people started to talk more about the Ukrainian tragedy.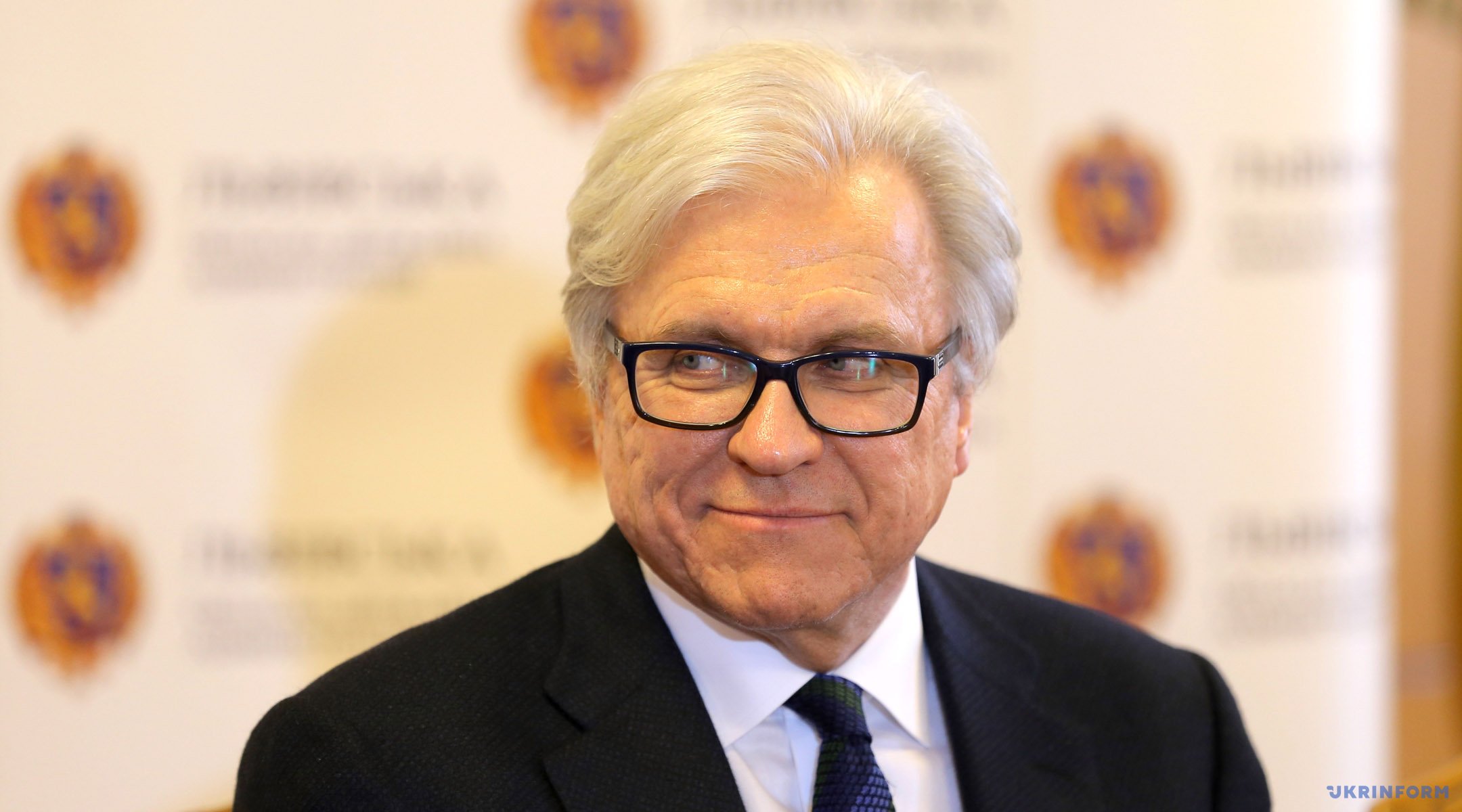 - In which countries "Bitter Harvest" will be shown?
- We already have agreements with 45 countries, this means that the film will be shown in each continent. And it will be shown not only on the big screen in cinemas. Besides, we've agreed with almost 100 countries, where it will be shown on television. And over time, we will distribute the film via discs in the countries that cannot afford to buy the film, but want to see it.
- Was there any interest from Russia?
- Still it has not been any. We want to achieve resonance in the world, and then, perhaps, people would like to watch it there too.
-As far as I know, the script of the film was changed 12 times. What was the reason? What was added and deleted from the plot?
- It is a common thing. Each film, each script undergoes changes during the film shooting. Sometimes it is changed 20-25 times. Also, we tried to make it better and better. And finally, we came down to the point that we could still improve it, but the film was ready (laughs).
- Was the film demonstrated during the Berlinale and Cannes Film Festivals? How did sated Europe perceive the truth about the famine in Ukraine?
- We did not show the film officially at the Cannes or the Berlinale. These were private showings to distributors. The same was in America and at other festivals. These were not public demonstrations, because we wanted to secure agreements with all. First of all, with the United States. On February 24 [a day later than in Ukraine - Ed.], the demonstration of the film began across America.
= Have you already known about resonance?
- Still we haven't known, but there is a great interest among the diaspora, and not only the diaspora, but also among the people of other nationalities who follow the political developments in Ukraine. We also had a special showing in Washington, New York, and the University of Cambridge, in London, and now in Kyiv and Lviv, and then there will be a Canadian premier. The film arouses deep emotions everywhere.
- Were there any attempts to prevent the shooting of the film ,or some negative messages from Moscow and the like?
- We started shooting almost secretly, because then Yanukovych was still in power in Ukraine, and if the press, television had found out, then there would have been respond measures, and I'm sure that he would have reacted. And so, everything was done quietly, so that nobody knew about this. We wanted to complete the work quietly, and only then to talk about it. We shot for 35 days in Ukraine, and two days before the end of our work, Yanukovych declared that he wasn't going towards Europe that he was heading to Moscow. Two days later we left and then was the Maidan, and Yanukovych was not up to the film. A few months later we returned to shoot scenes in other places. It became more difficult. Because many of those who worked with us on the film were on a film set during a day, and then went to the Maidan in the evening. We even asked them not to go, because it was dangerous, and they came to work sleepy, but people did as they believed was needed, and it was impossible to reproach them in this. After returning to Canada, we learned that one of those who worked with us on the film, was killed in the ATO zone.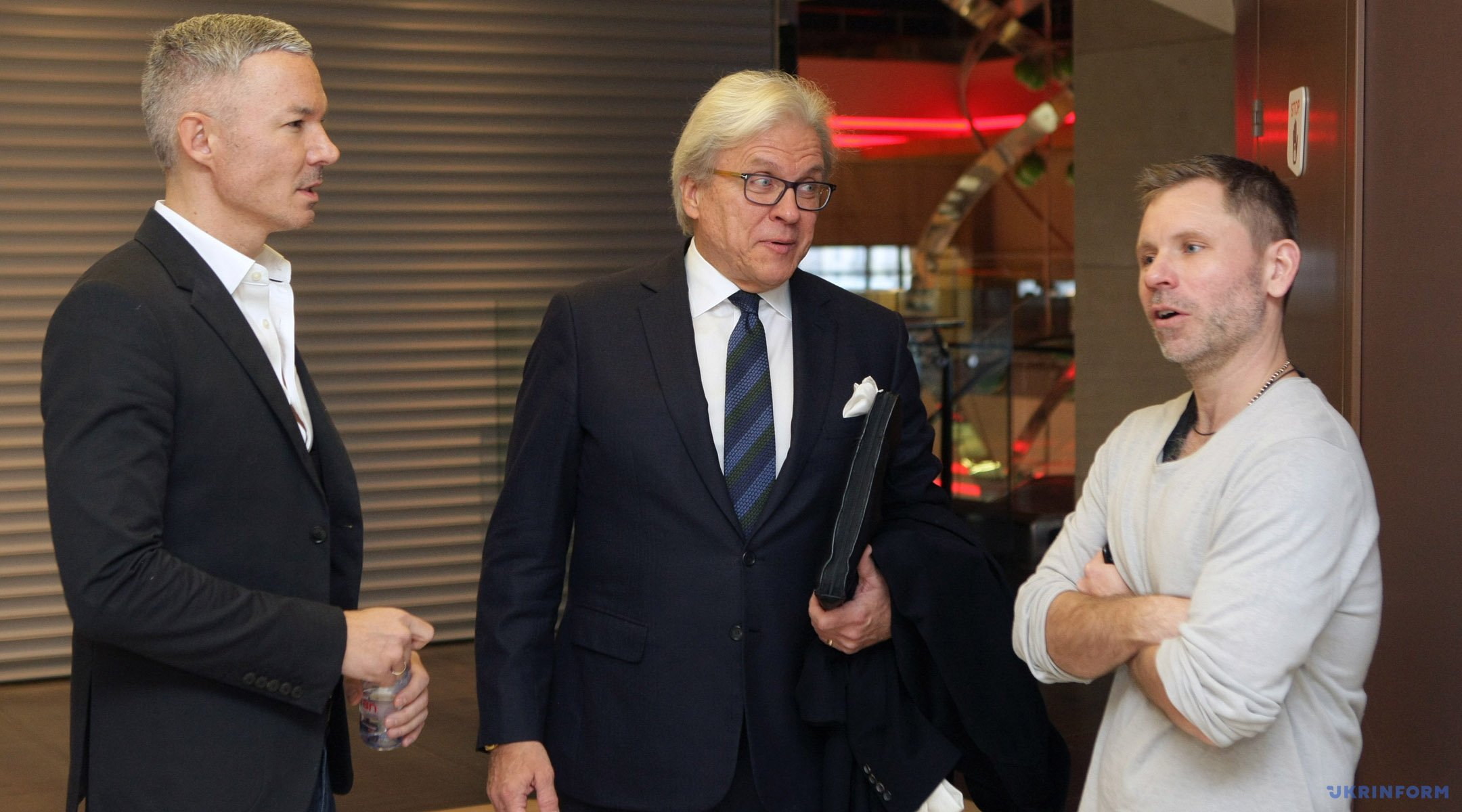 - Who cast the actors?
- We had a goal to involve world-class actors in the film. The director cast actors, I approved them, and even though we had some discussions on this matter, the main vision of the film depended on him. I was working, so to speak, behind the scenes: I concentrated more on background music, monitored the observance of historical truth. But I liked the cast. Max Irons played Yuri very good, and Samantha Barks played Natasha. A lot of people say she looks like a real Ukrainian. Incidentally, Max Irons, who plays an artist, draws himself and some of his canvases were used in the film. In general, the most difficult thing was to find a thin, malnourished people for crowd scenes. We were looking for crowd scenes even in hospices and hospitals, trying to give the film authenticity.
- For Hollywood actors, the topic of Holodomor in Ukraine is something fantastic, like "Star Wars". Was there a risk that the movie would become a sort of a vaudeville, especially since the tragic events were unfolding on the romantic background?
- Actors really didn't know anything about the Holodomor. And when starting to work on the film, they were shocked by the script, and inspired. There was a very good cooperation between them and the Ukrainian actors. Everyone tried to play their roles as best as possible, because they knew how was it important for the world. Also, the fact that the shooting took place in Ukraine was very important. The communication with people gave even greater reliability to the play of actors.
- The first title of the film was "Devil's Harvest." Why you decided to soften it?
- At present many films are made about the World Evil, and we did not want our film to be associated with this genre.
- Do you expect the recoupment of your multi-million investment?
- It was very important for me that this film exists. If it earns something, it will be a bonus. If not - there is no difference. I am asked if I would have made a similar investment again. No questions. I would have made it.
- There are many tragic pages in the history of Ukraine. Are you planning any other projects?
- Various projects are offered. But now I'm focused on this. What will happen next - will be.
Ninel Kysilevska, Lviv
iy