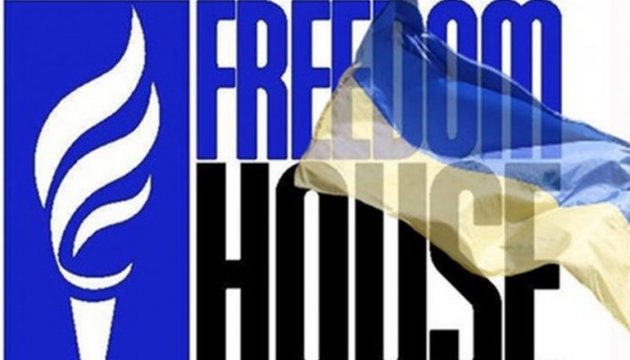 Ukraine given 'partly free' status in Freedom in the World ranking
Ukraine scored 61 points out of 100 in the ranking of political rights and civil liberties, prepared by the Freedom House human rights organization for 2016, having received the status of "partly free" country.
This is said in the report "Freedom in the World 2017", released by Freedom House on January 31.
"Ukraine continues to recover from the disorder that surrounded the ouster of Viktor Yanukovych from the presidency in 2014, as well as the related crisis sparked by Russia's occupation of Crimea and military support for separatists in the Donbas area of eastern Ukraine. The authorities' failure to prosecute extensive high-level corruption has undermined the popularity of the government and affected reform efforts in a wide range of sectors. In the sphere of civil liberties, political pressure and attacks on journalists have threatened freedom of the press," the report says.
Among the developments, which were used to analyze the freedom rating in Ukraine, the organization mentioned the murder of journalist Pavel Sheremet, "heightening concerns about the safety and freedom of journalists."
One of the positive developments, according to the human rights activists, became strong protection from security forces ensured during the LGBT pride parade, held in Kyiv last June.
ol