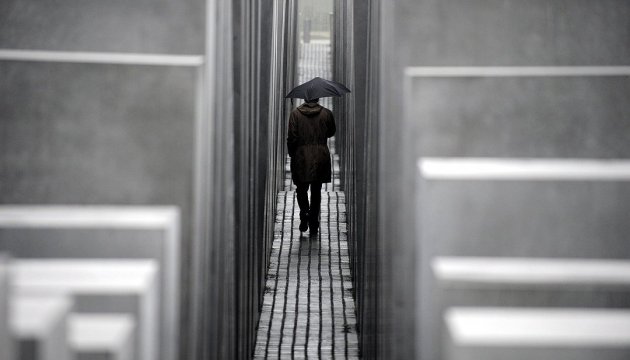 Commemoration of Holocaust is part of Ukrainian national memory – Foreign Ministry statement
International Holocaust Remembrance Day in Ukraine is full of tragedy and pain and the memory of this tragedy is a part of the national memory of Ukrainian people.
This is said in the statement of the Foreign Ministry of Ukraine on the occasion of the International Holocaust Remembrance Day.
"The Holocaust is a horrible chapter in the human history. The memory of this horrible and inhumane tragedy resonates deeply in the Ukrainian society as 1.5 million Ukrainian Jews fell victims to the Holocaust. 60% of Ukraine's Jewish population perished. First Memorial Center of Holocaust Victims "Babi Yar" is one of the Holocaust symbols, where 100,000 people, including children, women and the elderly, were shot in 1941-1943. The vast majority of those killed were Jewish. The memory of the Holocaust is now part of the Ukrainian people's national memory," the statement reads.
As noted, last September Ukraine commemorated 75 years since the Babi Yar tragedy. The remembrance events were held at the national and local levels in close co-operation with the Jewish organizations and with broad involvement of the representatives of international community, civil society and academia.
ol