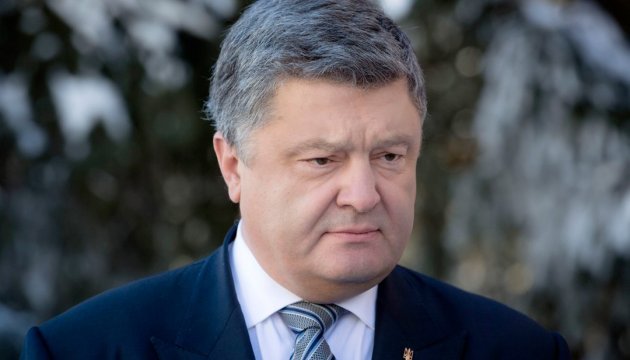 President Poroshenko meets with Ukrainian community in Estonia (photos)
President of Ukraine Petro Poroshenko together with his wife Maryna during an official visit to Estonia met with representatives of the Ukrainian community of Estonia in the Ukrainian Culture Center located in the historic center of Tallinn.
President Poroshenko noted that the efforts of Ukrainians abroad in support of Ukraine are extremely important – they help Ukrainians in the Homeland defend from the external aggression, strengthen ties between Ukraine and Estonia and bring Ukraine closer to Europe, the president's press service reports.
"Despite the 25th anniversary of our independence, true birth of a nation is taking place only today. Now, Ukrainians make a deliberate choice in favor of the EU and NATO, in favor of building their own independent European state. This wouldn't be possible if it wasn't for the Ukrainian Diaspora," the President said.
As earlier reported, on January 23, President Poroshenko was on an official visit to Estonia.
iy