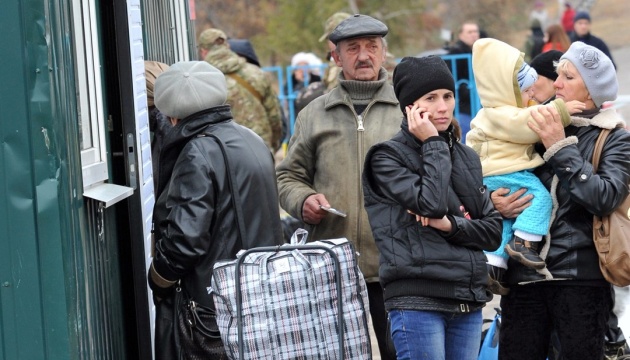 Social Policy Ministry: Over 1.6 million persons displaced from Donbas and Crimea
As of January 23, 2017, the Ministry of Social Policy has registered over 1 million 649 thousand internally displaced persons (IDPs), the ministry's press service reports.
"As of January 23, 2017, according to the structural units of social protection at regional and city administrations, 1,648,852 internally displaced persons have been registered or 1,327,687 families from Donbas and Crimea," a statement said.
According to the ministry, a total of 1,130,594 families applied for financial assistance, 1,043,430 of them obtained the assistance.
iy