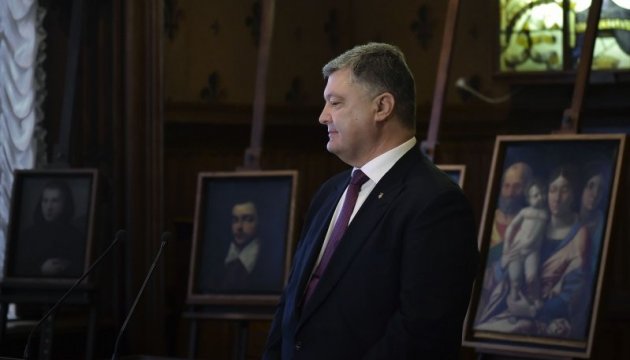 Ukraine conveys 17 paintings of Italian artists saved by Ukrainian law enforcers to Italy
President Petro Poroshenko conveyed 17 paintings of Rubens, Tintoretto, Pisanello, Caroto and Mantegna heisted from Verona's Museum in November 2015 and detained by the State Border Service of Ukraine in May 2016.
This has been reported by the press service of the Head of State.
According to the documents provided by the border service and military prosecution, the overall cost of this collection exceeds EUR 16 million.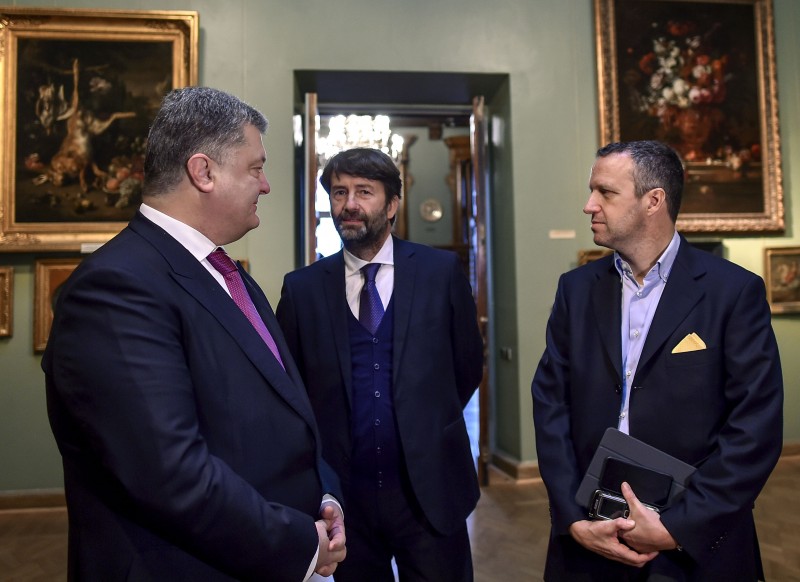 Addressing the attendees in the Gothic hall of Khanenko museum, where the paintings have been stored, Petro Poroshenko congratulated them on successful completion of all official procedures and necessary expertise.
The President expressed gratitude to the government and embassy of Italy for their kind permission to demonstrate these 17 priceless paintings to Ukrainians.
ish