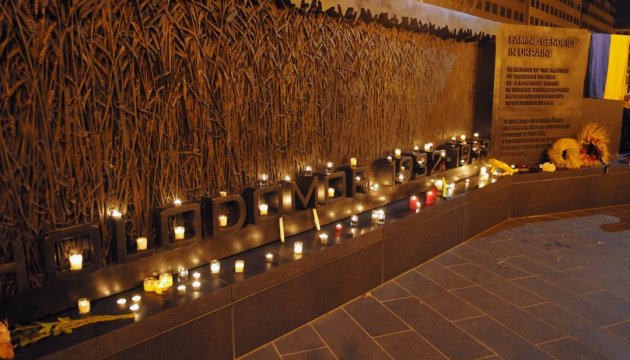 Victims of Holodomor in Ukraine to be commemorated in Washington
A memorial ceremony will be held near the Wheat Field monument reading "HOLODOMOR 1932-1933" in the Washington D.C. this Saturday.
An Ukrinform correspondent learnt this from the Ukrainian Embassy in the United States.
"The Ukrainian Embassy and the U.S. Committee for recognition of the Holodomor as the genocide will hold a memorial ceremony to mark the 83rd anniversary of the Holodomor-Genocide, paying tribute to the victims of this terrible tragedy of the Ukrainian people," the press service of the Embassy informed.
The event will be held at 18:30 local time on Saturday, November 26.
As expected, the commemorative ceremony will be attended by the Americans of Ukrainian descent, representatives of the NGOs, clergy, politicians, diplomats, journalists, scientists and ordinary citizens.
ol