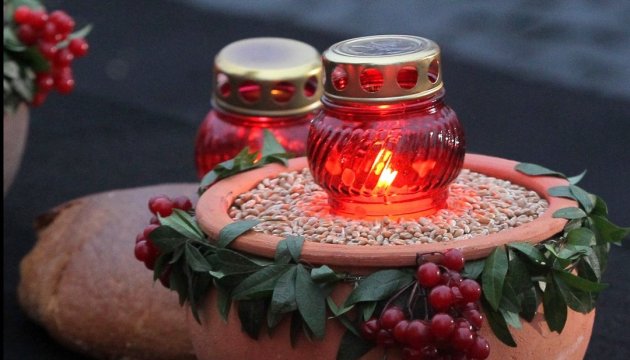 Three-quarters of Ukrainians recognize Holodomor as genocide
The majority of Ukrainians (72%) agree with the statement that the Holodomor of 1932-33 was the genocide of Ukrainian people. 14% of Ukrainians do not agree with this statement, another 14% are undecided.
This is evidenced by the results of a study conducted by the Rating sociological group in September 2016.
"Despite the fact that the number of those, who recognize the Holodomor as genocide slightly decreased compared with the previous year (from 80% down to 72%), this number is still the same as it was in 2014 and is higher than it was in 2010-2012 (about 60%)," the statement, released on the group's website, reads.
Almost all the residents of western Ukraine (97%), the majority of population of central Ukraine (78%), almost two-thirds of population of southern Ukraine (57%), and slightly less than half of the population of eastern Ukraine (48%) agree that the Holodomor of 1932-33 was the genocide of the Ukrainian people.
The study was conducted on September 16-22, 2016. More than 2,000 full-aged respondents took part in the poll.
The Holodomor, referred to also as the Great Famine and The Ukrainian Genocide of 1932-33, was a man-made famine in Ukraine in 1932 and 1933 that killed an estimated 2.5–7.5 million Ukrainians, with millions more counted in demographic estimates. Since 2006, the Holodomor has been recognized by the independent Ukraine and 24 other countries as a genocide of the Ukrainian people carried out by the Soviet Union.
ol