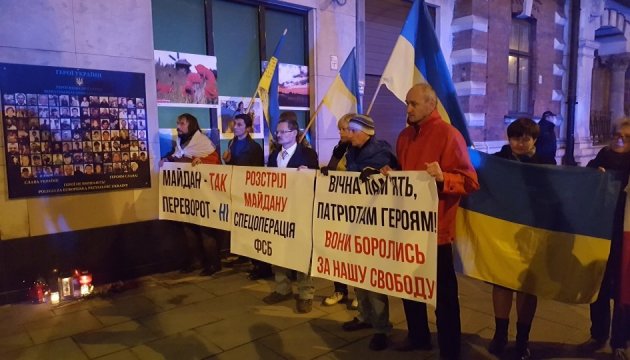 Third anniversary of Ukrainian Revolution of Dignity marked in Warsaw. Photos
About a hundred people took part in the events dedicated to marking the third anniversary of the start of the Revolution of Dignity near the Ukrainian Embassy in Warsaw.
Ukrainians and Poles shared their memories and hopes for the future, prayed for the souls of the victims and hold a moment of silence to honor their memory, an Ukrinform correspondent reports from Poland.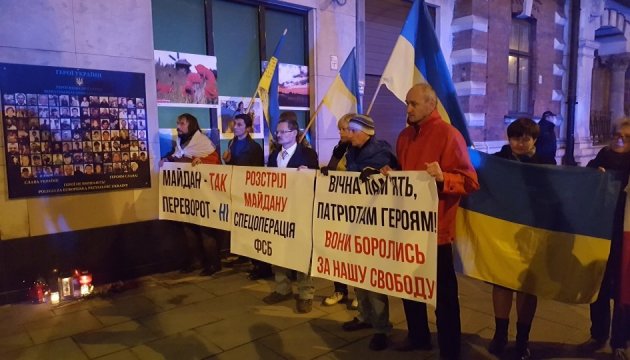 Subsequently, Ambassador of Ukraine to Poland Andriy Deshchytsia reminded that nobody had been describing the events on the Independence Square in Kyiv as the revolution three years ago, but three months later the situation had changed: the revolution had changed Ukraine, Ukrainian people, and the world's attitude toward the country.
Member of the Polish Sejm Marcin Święcicki noted that the victims of the Heavenly Hundred had not died in vain.
"There is the Association Agreement, the whole world knows about the aspirations of Ukraine, and it seems that the entire Ukrainian people have rallied around the European values," he said.
In turn, Sejm member Michal Kaminski assured that "many Poles think about the better future for Ukraine every day."
ol