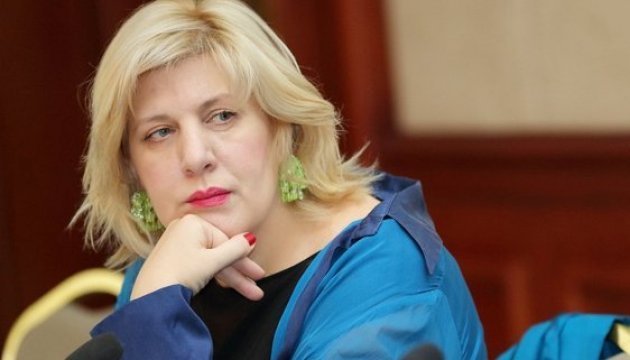 Mijatovic urges Ukraine to actively investigate crimes against journalists
Ukrainian authorities need to increase efforts to investigate the crimes committed against journalists.
This was stated by OSCE Representative on Freedom of the Media Dunja Mijatovic following the visit to Ukraine, the OSCE press service reports.
"Sheremet's murder sent a chilling message to the whole media community. All journalists killed in Ukraine, including Georgiy Gongadze, Oles Buzina and Vyacheslav Veremyi, deserve full justice to be served. Impunity puts every journalist at risk," Mijatovic said.
While meeting with Ukrainian Foreign Minister Pavlo Klimkin, she stressed the need to ensure the safety of members of the media and safeguard media pluralism. "I am receiving more reports of threats made against journalists, especially online, and particularly targeting those involved in investigative journalism," Mijatović said. "Harassing and labeling journalists as traitors is unacceptable in a democracy and it effectively limits members of the media to carry out their work," the representative of the OSCE noted.
Besides, Mijatović, expressed dissatisfaction with the inability to visit the occupied Crimea and Donbas. "It is unfortunate that I still have not been able to travel to the eastern part of Ukraine and to Crimea and the city of Sevastopol in order to meet journalists and civil society to make first hand assessment of media freedom issues that according to reports need immediate engagement by my Office," Mijatović said.
ol