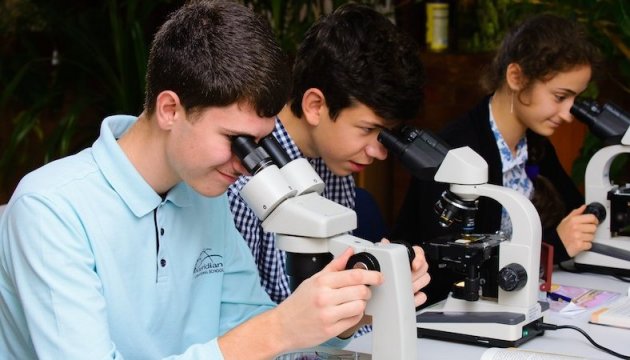 Minister: Ukraine interested in South Korean experience of developing education standards
South Korea has significant achievements in reforming schools, and Ukraine is interested in the experience it possesses, particularly, regarding the formation of new state standards.
This is what Ukrainian Education and Science Minister Liliya Hrynevych said at a meeting South Korean Deputy Prime Minister and Education Minister of the Republic of Korea Lee Joon-sik in Seoul, the Ukrainian Cabinet of Ministers Portal reports.
"Korean experience, especially in developing education standards, is very valuable for us. I know that you have reviewed your curriculum seven times. In particular, you did this in 2015. We share the same goal as you do, namely to introduce a student-oriented curriculum that is guided by a creative and competency-based approach that will facilitate the integration of Arts and Sciences," said Hrynevych.
She also added that Ukraine wants to study the Korean experience with regard to STEM education, which in South Korea also involves an element of art (STEAM).
pd