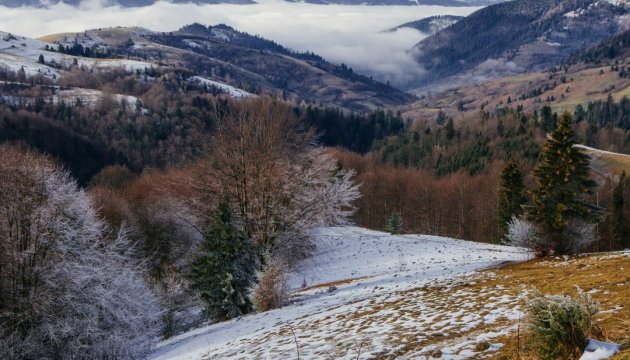 Snow hits Carpathian Mountains in Western Ukraine
The Carpathian Mountains have seen the falling of snow, the Bukovel Ski Resort reports on its Facebook page.
The snow began to fall at night.
Tops of trees are covered in a layer of snow and at the foot of the Carpathians it is turning into rain. Forecasters promise snowy weather over the next three days in the Carpathians, with temperatures in the +1 to – 6 celsius range.
pd