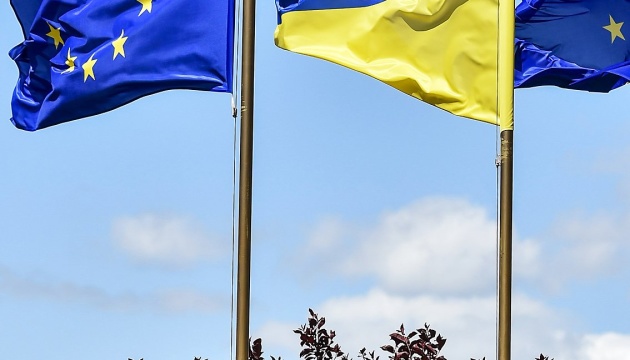 Ukrainians consider EU, NATO integration important foreign policy vectors
The majority of Ukrainian believes that integration into the EU and NATO are the main vectors of the foreign policy.
Director of the Institute of World Policy Olena Hetmanchuk presented such results of the poll, conducted by TNS Ukraine at the order of the Institute of World Policy within the framework of the project "Audit of Ukraine's foreign policy", at the press conference Wednesday, an Ukrinform correspondent reports.
"We asked respondents to choose up to three options to answer the question of what the main priorities of Ukraine's foreign policy should be. We got the following results: a major priority is integration into the EU - 30.4%. The integration into NATO gained 27.9%," Hetmanchuk noted.
As evidenced by the poll results, the EU and NATO integration enjoys the biggest support in western Ukraine (48.6% for the EU and 40.9% for NATO), the least - in eastern Ukraine (23.7% for the EU and 20% for NATO).
The research was conducted on August 16-25, 2016 by online poll among the urban population aged 18-55 years. The poll was conducted on the entire territory of Ukraine, except Crimea. 1,000 respondents participated.
ol