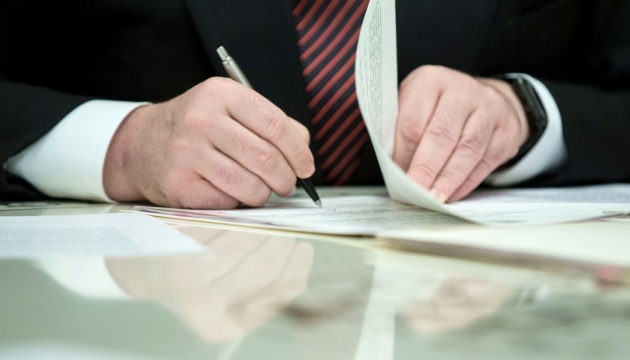 Information Policy Ministry, Ukrainian World Congress sign memorandum of cooperation
The Ministry of Information Policy of Ukraine (MIP) and the Ukrainian World Congress (UWC) have signed a memorandum of cooperation.
This has been reported by the press service of the Information Policy Ministry.
"I am confident that our joint efforts will help Ukrainians in the world be more informed about their homeland, particularly through our International Broadcasting TV channel UA TV," Information Policy Minister Yuriy Stets said.
According to President of the UWC Eugene Czolij, a 20-million Ukrainian diaspora headed by this organization will actively contribute to spreading the truth about Ukraine in the world, thereby resist Russian disinformation.
The memorandum provides for cooperation between the parties in order to create a positive image of Ukraine in the world, develop the freedom of speech, informing Ukrainian and world community about major issues of domestic and foreign policy of Ukraine.
ish