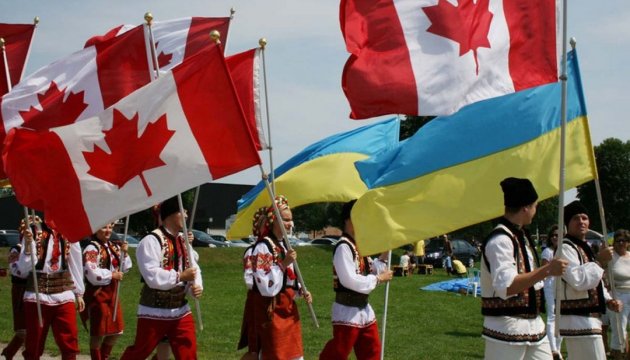 Ukrainian Canadians set to continue supporting Ukraine in its fight against Russia
Ukrainian diaspora in Canada will continue to support Ukraine in its fight against Russian aggression.
President of the Ukrainian Canadian Congress Paul Grod said this in his address on the occasion of Ukraine's Independence Day, an Ukrinform correspondent reports.
"As we celebrate the 25th anniversary of Ukraine's independence, we honour those gave their lives so that Ukraine may be free. We pay tribute to those who today must defend the freedom that the people of Ukraine hold so dear. We remain united in our determination to support their brave struggle," Grod said.
The President of the Ukrainian Canadian Congress noted that Ukrainians had answered the call to defend their country with determination, unity of purpose and valour. "And the people of Ukraine will be victorious in their righteous struggle, for their cause is the cause of Free Peoples the world over – to live in liberty, in dignity and to choose their own common destiny," he added.
ol