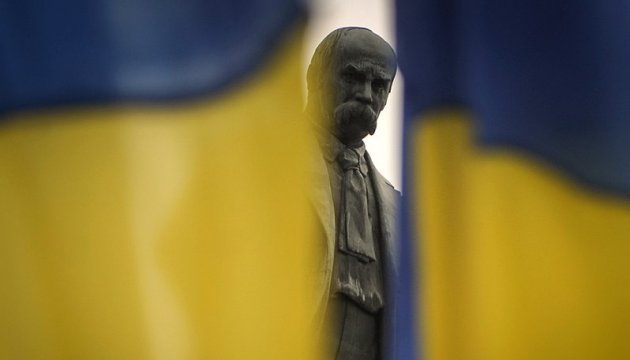 President: 90% of Ukrainian proud of their language and flag
More than 90% of Ukrainians are proud of the state symbols – the flag, the coat of arms, and the anthem of Ukraine.
President of Ukraine Petro Poroshenko said this at the ceremony of raising the National Flag of Ukraine, an Ukrinform correspondent reports.
"The poll results show that more than 90% of Ukrainian citizens are proud and have a positive attitude to our flag, coat of arms, anthem, and the Ukrainian language, which is also considered to be one of the most important symbols of our state," Poroshenko said.
"Such respect for the national symbols reveals the national consciousness, the ability, and the willingness to unite efforts and overcome the challenges and threats we face now," Poroshenko said.
ol